Give me all the buffalo check! That's pretty much my motto in life, and Christmas is no exception. I used it several places in my home this year, but I'm pretty excited about this one!
My buffalo check Christmas mudroom is all decked out in all the black and white plaid! This neutral little spot has stolen my heart!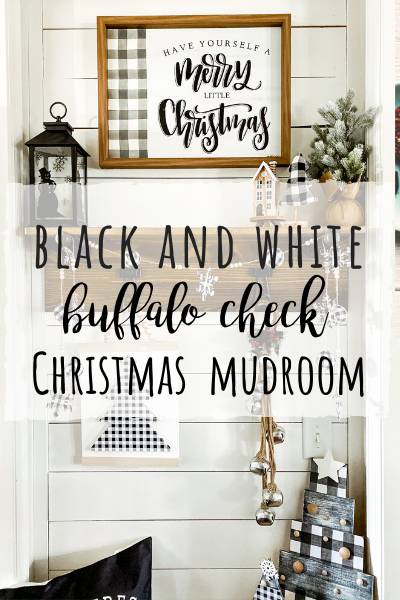 The inspiration for this buffalo check Christmas mudroom was this sign I got from Kirkland's. It was super special to me because it is my friend Danielle's design…she owns Imperfect Dust! How cool to know someone who has their work in one of my favorite stores?! It went perfect on the shiplap wall. YOU CAN GET THIS SIGN HERE!
I have had the little lantern forever and the house was target dollar spot and the tree was from Walmart.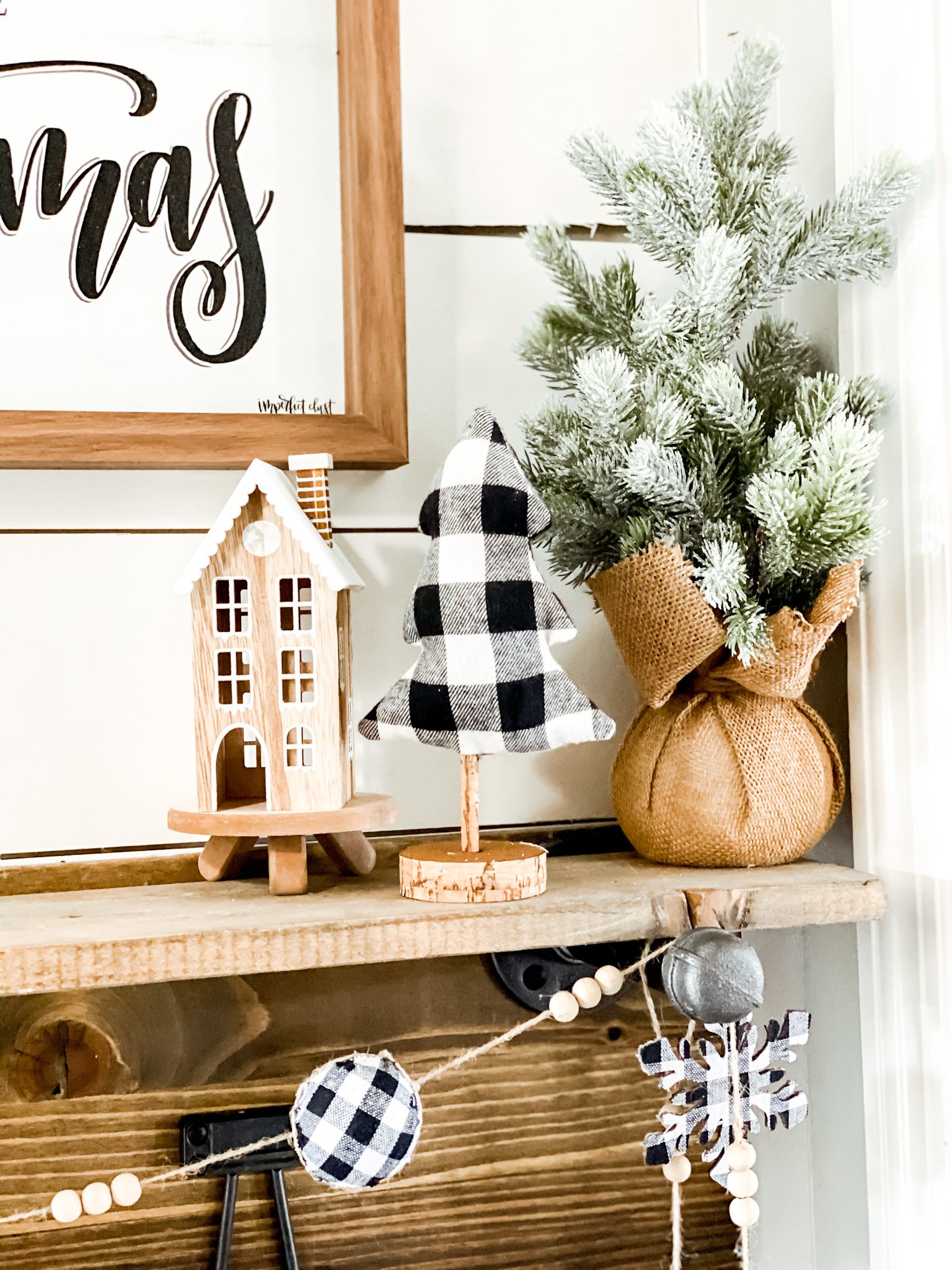 The little garland came from Big lots and I thought it looked so cute! The bells hanging came from Hobby Lobby!
In my happy holiday home Christmas group we made the cute little Christmas tree canvas. The best part about this is that it is REVERSIBLE and I can't wait to show you the other side that I'll use for winter!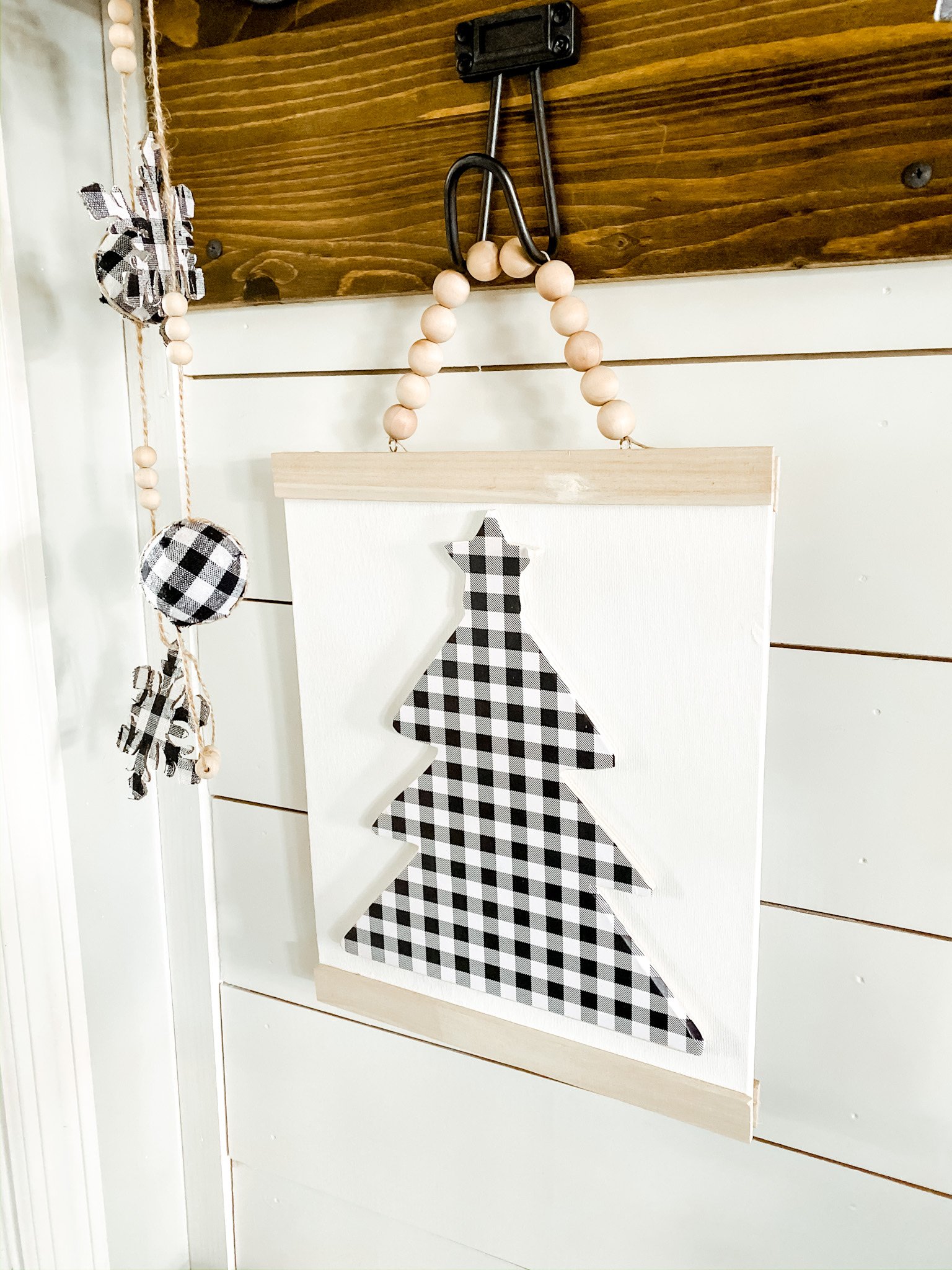 Last but not least, I got this pillow cover from Amazon here. I also used my 2 DIY trees! The bigger one was made at my live event back in October. You can read all about that fun here! The smaller one is on the blog here!
It's not a big space (Literally a 3 foot wall that we turned into a tiny mudroom. Have you seen the before?! IT'S CRAZY so be sure to check it out here) but it sure is a cute space!
Let me know what you think of this buffalo check Christmas mudroom?!
Until next time…
Stacey