Well, another Christmas and another year of using my favorite pattern…PLAID! And of course black, white and red! I just LOVE the way those colors flow together and give you just the perfect amount of holiday cheer!
Take a look at my Christmas living room using all of my plaid decor and hopefully it will inspire you for your own home! And I hope it puts a smile on your face like it does mine!
I have to say, my mantel and my tree are always my favorite things to decorate in my entire house! You can see more and get all the details on the tree HERE and more on the mantel HERE!
I added this new rug from Walmart online to my room back in the fall, and I knew I would love it even more with my Christmas decor and I sure do!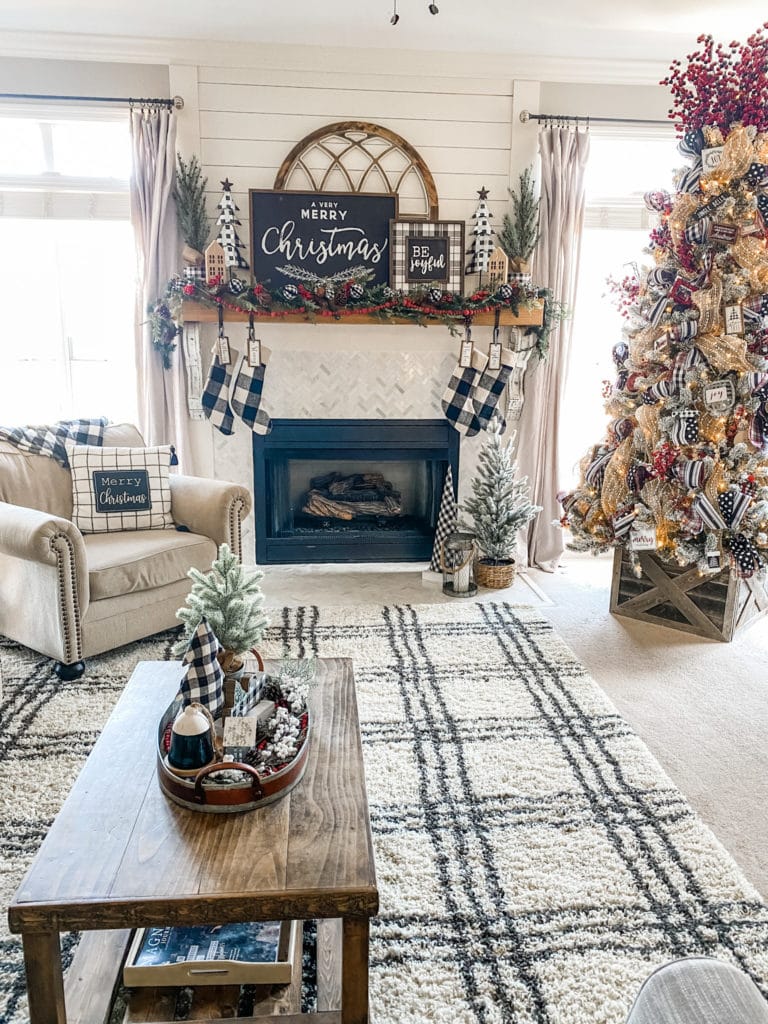 I love to fill my couch with pillows, but let's get real! Most of the time they get thrown on the floor! haha! All of them came from Marshall's over the years and the one in the center was big lots this year!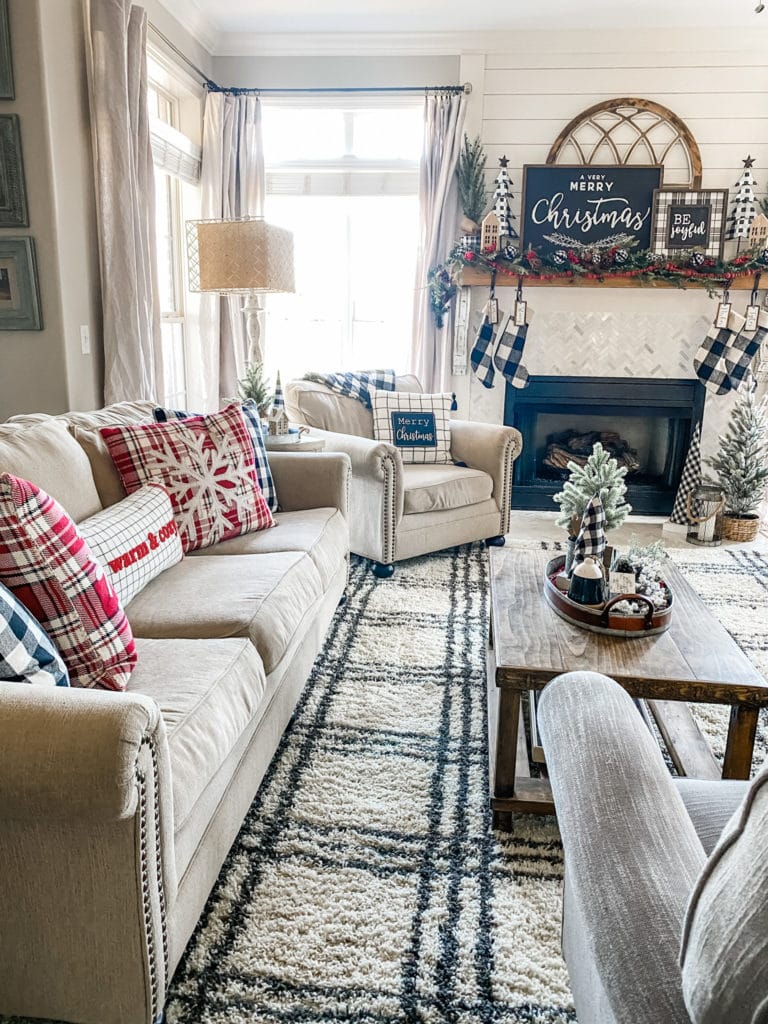 You know I love a tray and this one was so fun to do! You can see more of my Christmas trays here!
I get asked sometimes where our TV is since it isn't about the mantel. Well, here she is on this media console! I love the piece from a local store BF Myers, and I love to decorate the shelves below it too for each season!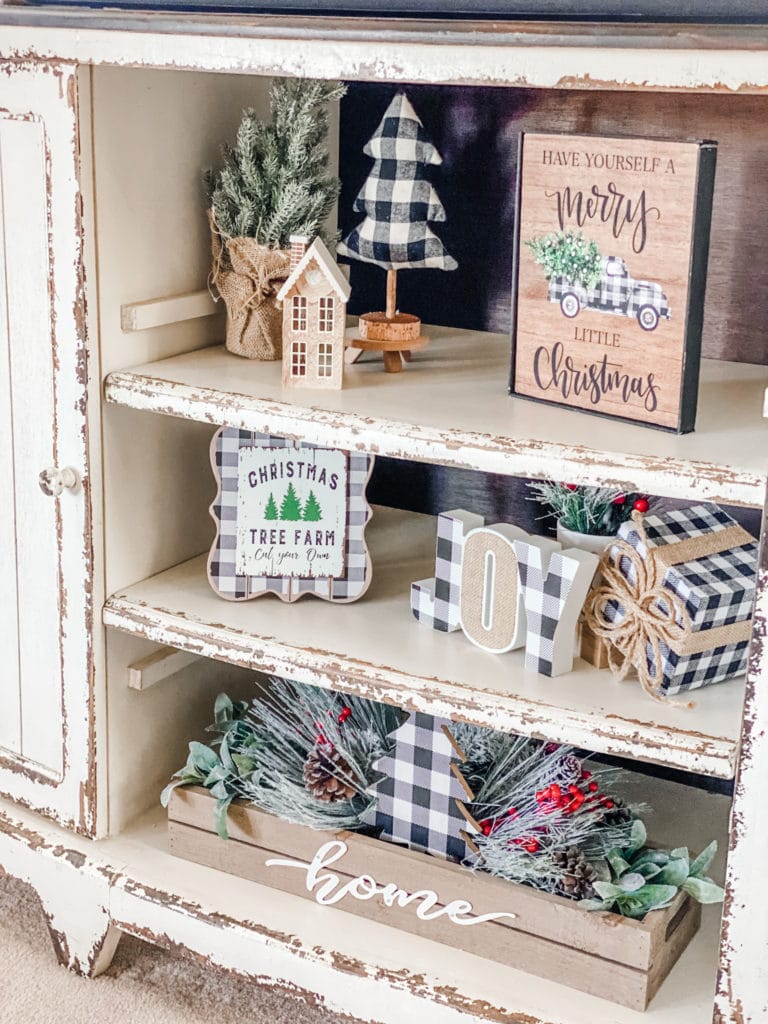 I hope you enjoyed seeing my Christmas living room decked out in black, white and red…with of course BUFFALO CHECKS AND PLAIDS!! My love for those patterns just hasn't changed and I truly love this whole room! What do you think?!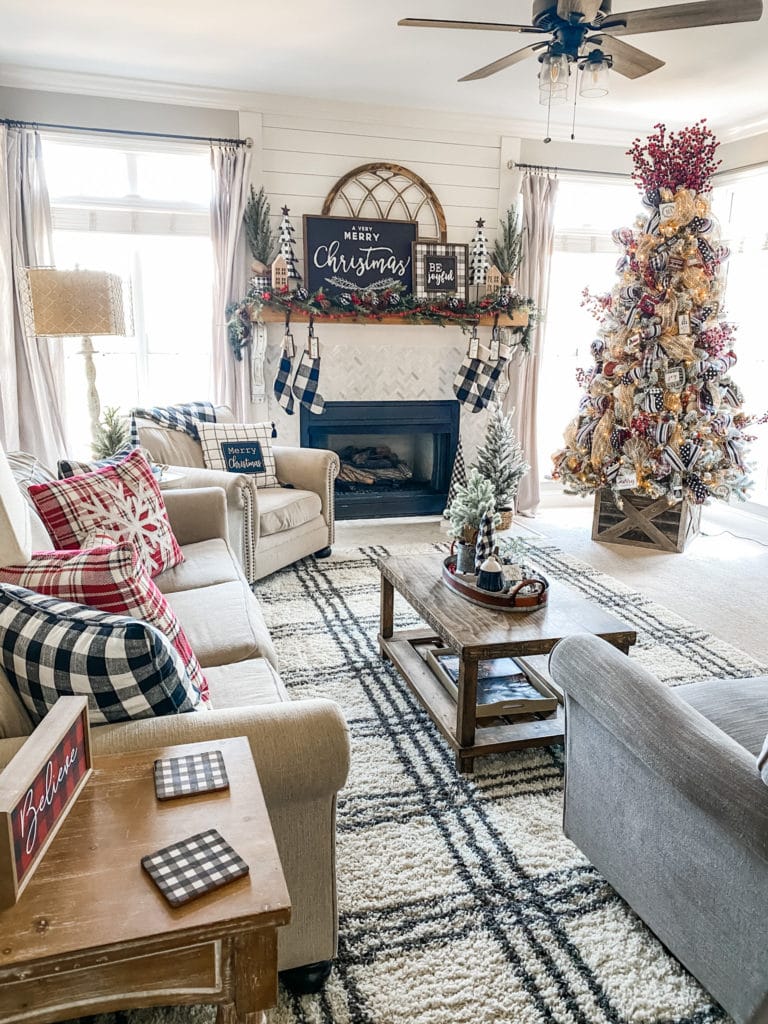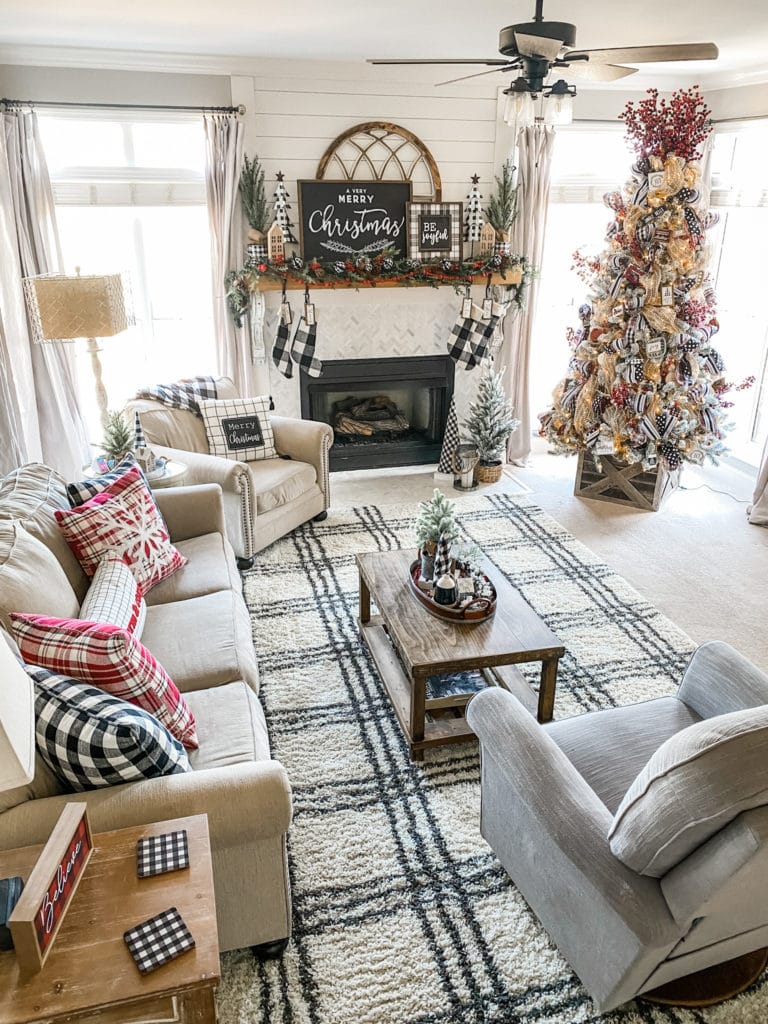 Until next time…
Stacey