It's beginning to look a lot like Christmas around here! And one of my favorite things to decorate (besides my trees) is my mantel! I just feel so accomplished after I check that off the list!
Come see my Christmas mantel decor that I'm using this year incorporating black and white with touches of red! Hope you are inspired!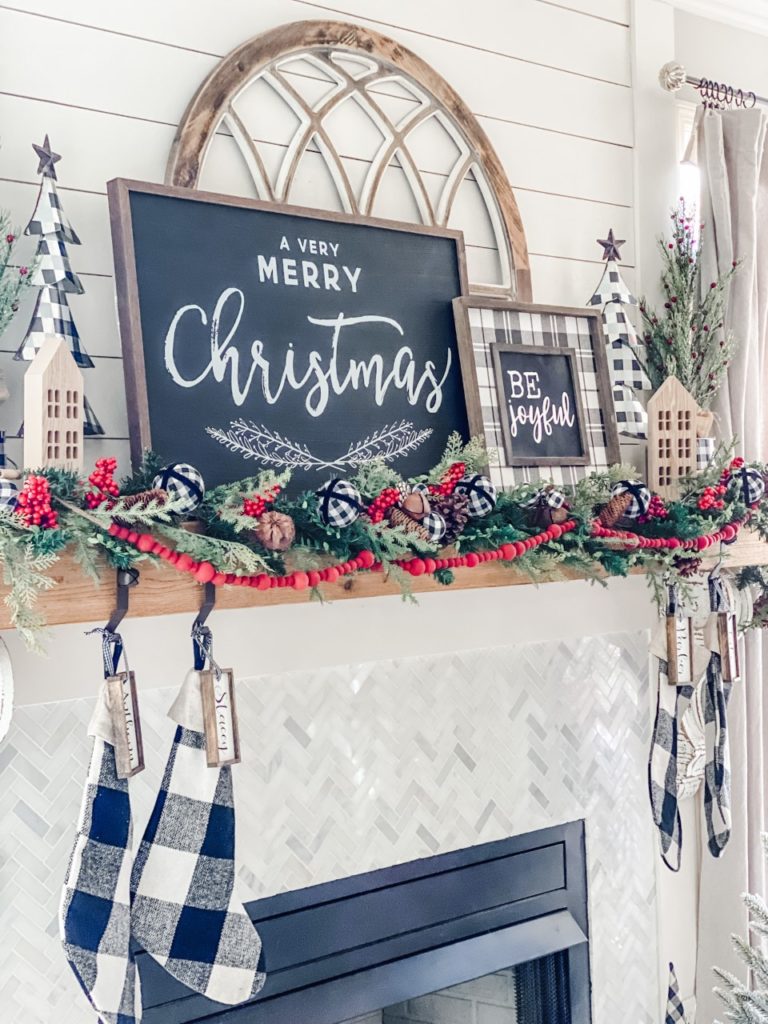 I always start off with my garland and this year I used some that I had gotten at Walmart last year and used in my bedroom. It was a little "skimpy" so I added some berries and picks from Hobby Lobby to bulk it up a bit. As well as my wood bead garland from Kirlaknd's. CLICK HERE FOR GARLAND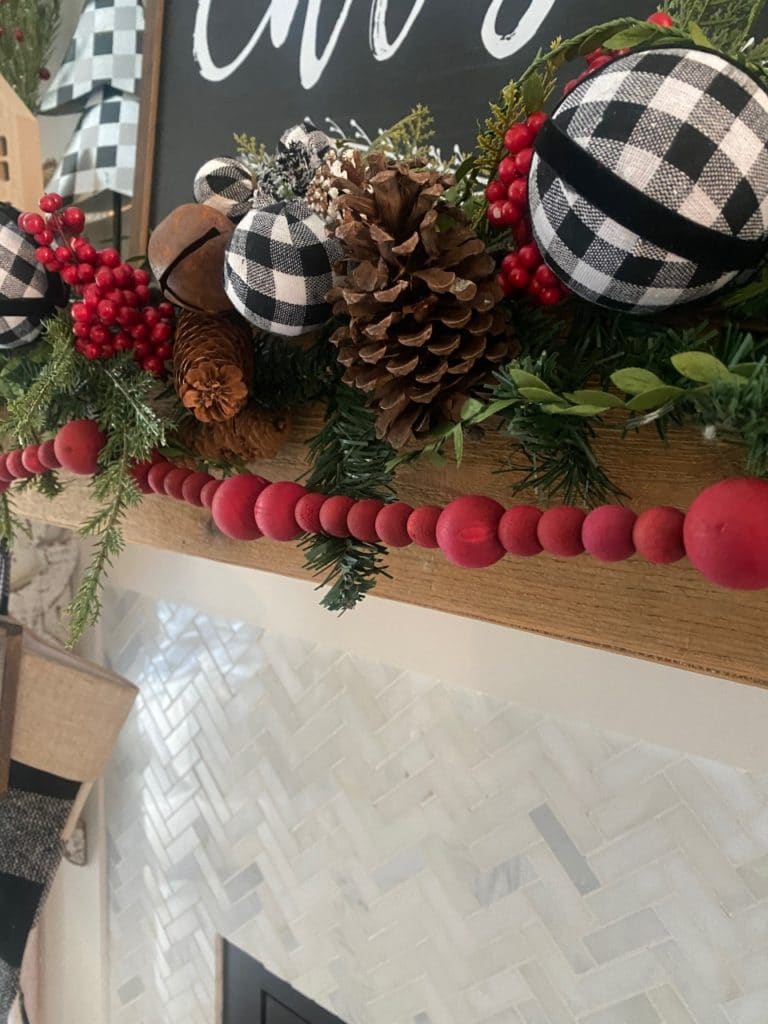 Next up…I always start with my focal point or the "center" of my mantel. I got this big sign from Kirkland's (SEEN HERE)and knew that I had to use it layered with some other items. The arch is from Kirklands (SEEN HERE), and the joyful sign can be seen in this blog post here.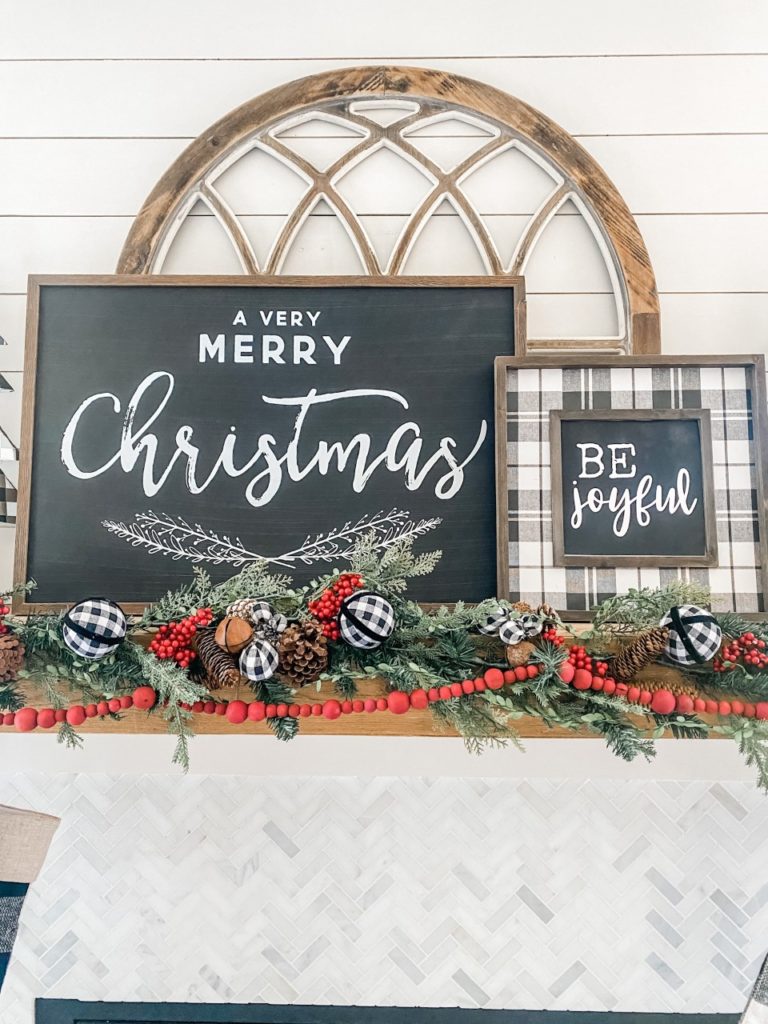 As for the sides, you know I love symmetry. I JUST CAN'T HELP MYSELF!! So, matchy matchy it is for me! I got the bucket and the tree from Hobby Lobby this year, the buffalo check metal tree was marshalls this year and the little house was Target dollar spot this year. SO cute together!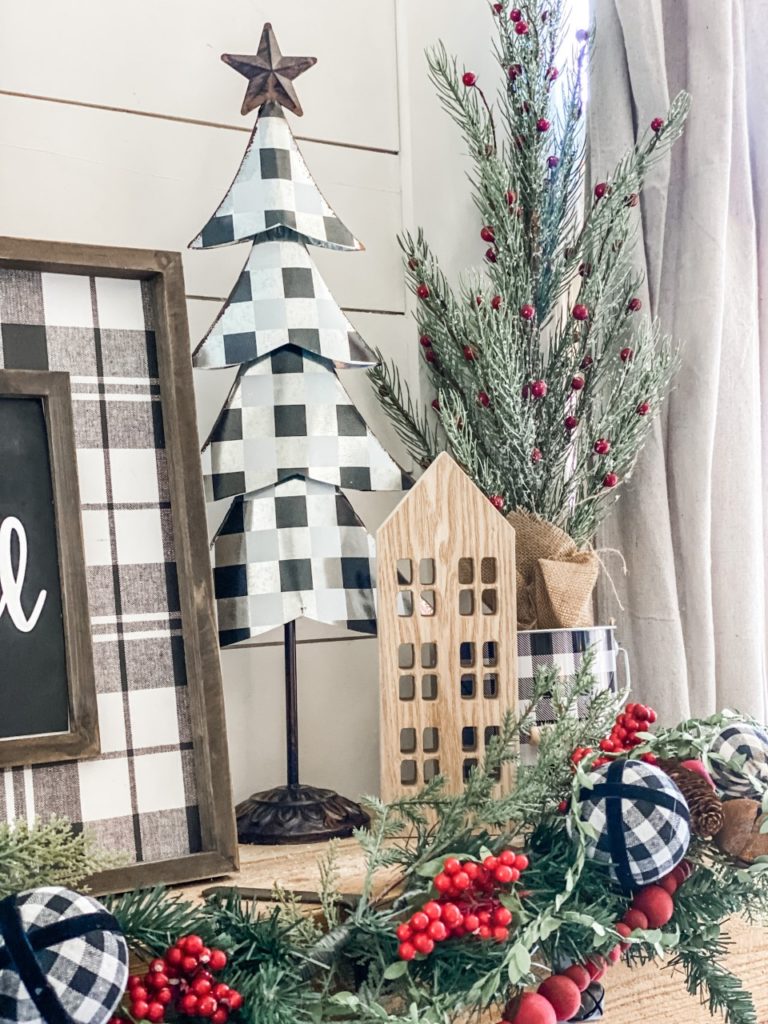 I'm using the same stockings (target last year), stocking holders( hobby lobby) and stocking tags (Painterplace home co on Etsy- SEEN HERE).
Down on the bottom, I got this new tree from Target this year (SEEN HERE) which I just couldn't resist! The buffalo check tree and the lantern are both from Old Time Pottery last year.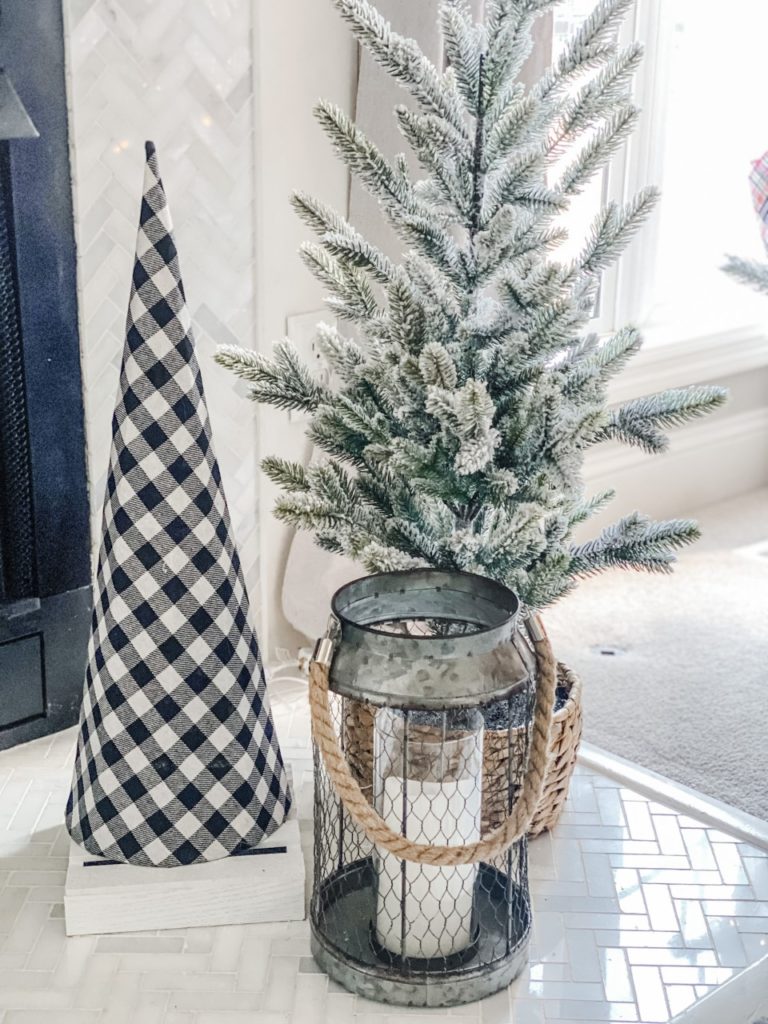 I'm pretty in love with my Christmas mantel decor this year, and it came together even better than I was picturing in my head…which is always a win in my book! AND I LOVE IT WITH MY NEW RUG!! (Click here for rug)
It ties in so good with my tree with the black, white and red! YOU CAN GET MY TREE TUTORIAL BY CLICKING HERE BY THE WAY! My tree is the 7.5 foot King flocked Tree from King Of Christmas! (SEEN HERE) And the blog post on my tree is here.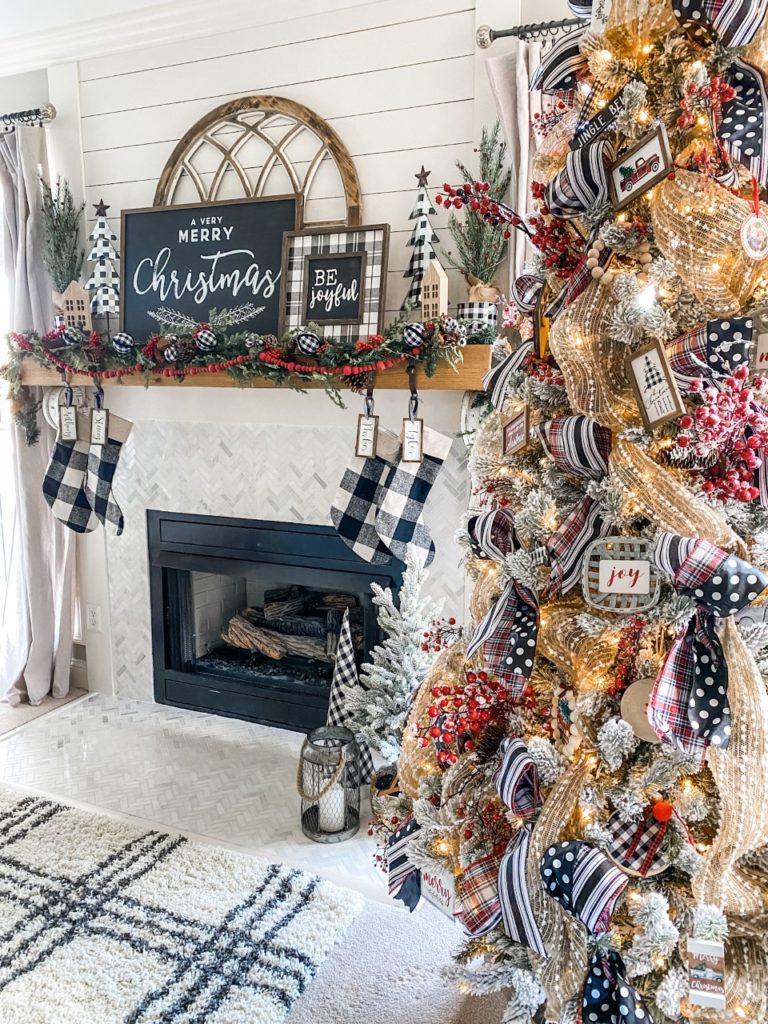 What do you think?! I can't wait to hear what you think of this years look! I hope you are inspired for your own Christmas mantel decor and I can't wait to see what you do too!
Until next time…
Stacey
This post does contain affiliate links. Please see my full disclosure page for more details.