Have you ever gone into a store, seen something and INSTANTLY known what you wanted to do with it?! That's exactly what happened to me when I went into Dollar General recently. I knew I had my theme for my Summer tray!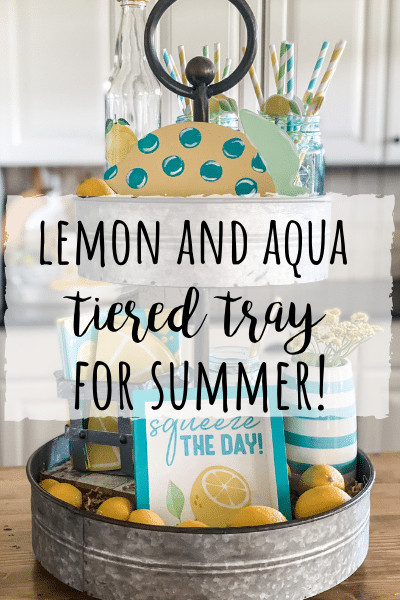 My lemon tiered tray for Summer turned out so cute and was a combination of items from Dollar General, some DIY's and items already had on hand. I love the aqua and yellow combo and I hope you do too. Come take a look!
So, here are some of the items I saw when I stopped in Dollar General. I knew I loved that combo of the yellow and aqua, so I bought a few things and then went home so I could get to work.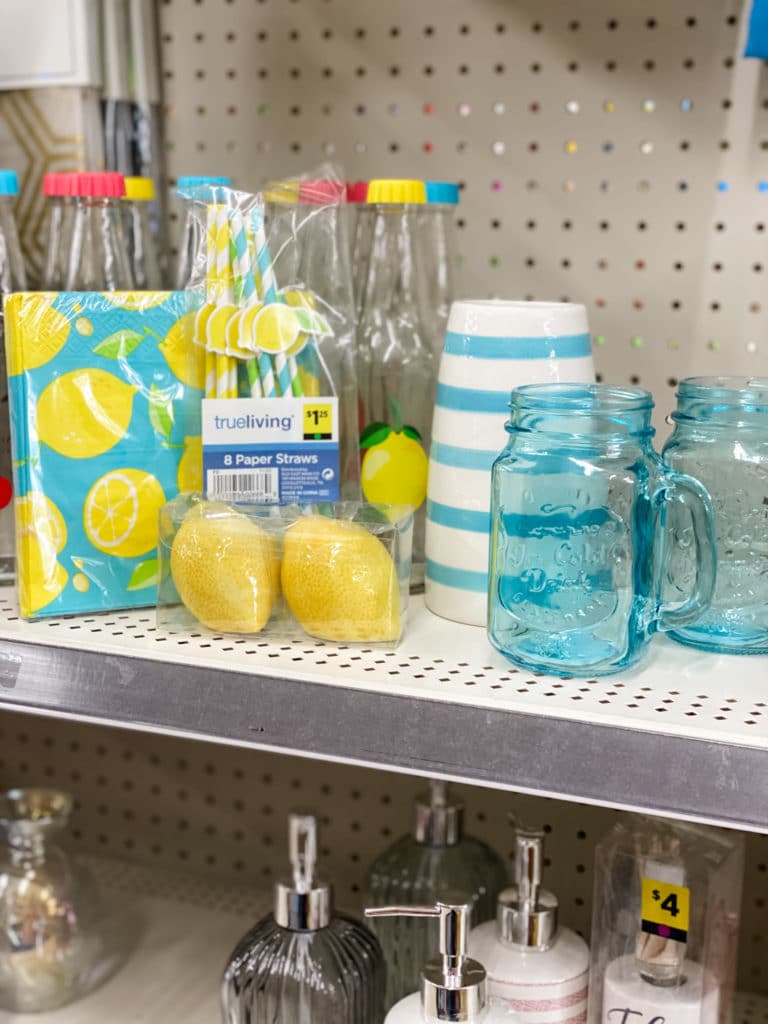 First up, I wanted to do a couple of DIY's. I did these inside my decorating and creating community (you can get on the waitlist for that here if you aren't already in), I love doing exclusive crafts with them! The sign was made with a Dollar General napkin!
I hand painted the lemon with them too! This was a wood blank from Southern Adoornments Decor. Mine is the 8″, which is perfect for a tray.
Once I had those done, it was just a matter of filling in with other items I had just bought or had on hand to complete my lemon tiered tray. I loved these little straws inside the aqua glass mugs!
Putting napkins in a little basket is a fun way to jazz up any tray! These were from Dollar General and the lemon shaped ones were from Marshall's last year!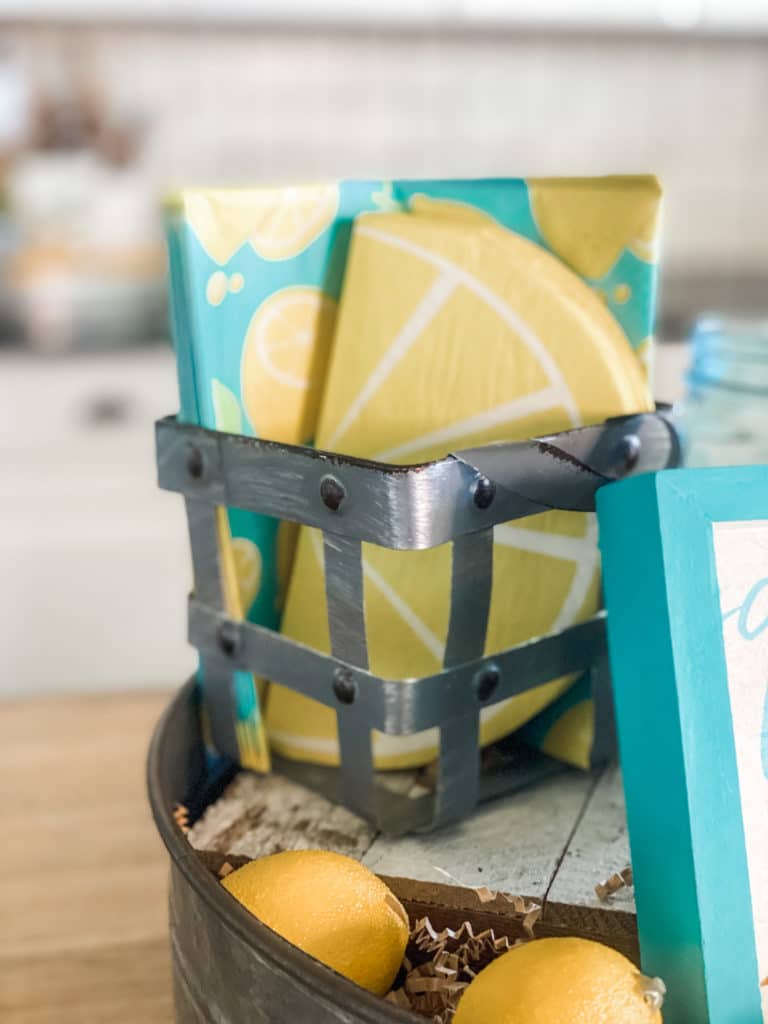 The little vase might be one of my favorite things, and I just added some florals I already had on hand. And of course…I added some faux lemons throughout the tray for filler!
Decorating trays CAN be intimidating, but it sure doesn't have to be. Plus, practice makes perfect! So, grab some items and just play with them until you get a look you love. I promise they get easier each time you do them.
What do you think of my lemon tiered tray for Summer? It's so bright and cheery and that just makes me happy!
Until next time…
Stacey
Be sure and check out these Lemon inspired posts too!
This post may contain affiliate links. Please see my full disclosure page for more info.