As you know, we are building a new house…which means we had to select A LOT of lighting for it! Are you ready to see some of it?!
I've got some lighting favorites from our new build to share with you today! Everything from kitchen, to bathrooms, to the foyer and outdoor!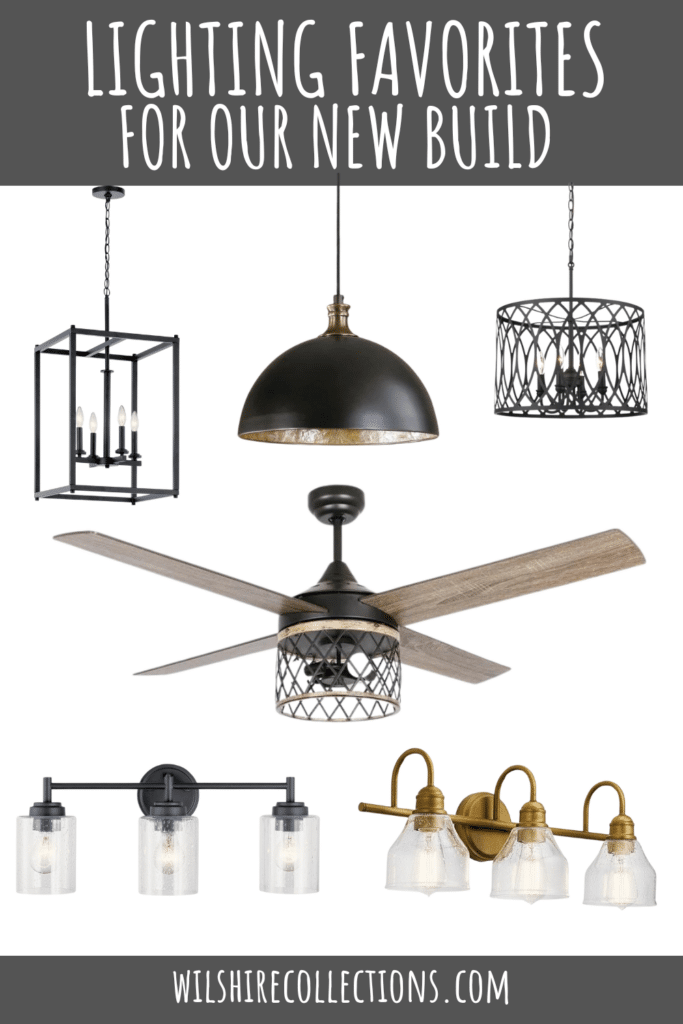 If you've missed the story of our new house, let's get ya caught up first!
Let me start by being totally honest, picking out lighting was NOT my favorite part of this process. For whatever reason, it didn't come as easily to me as some of the other selections did. But…in the end I'm loving the things we have selected so far!
We are doing things just a little bit different for this, so let me explain that too. We only picked SOME of our lighting through our builder, Drees homes. Those light fixtures will be installed DURING the build process. The rest of the lighting we decided to source on our own, so those will be installed after we close.
Good news though! I was able to find ALL of them online to link for you, no matter which way this was done. Hope that makes sense!
Let's start with the kitchen and hearth room! We picked these awesome light fixtures from Wayfair. I am super excited for that small touch of brass, but really wanted black to be the dominant color to tie in with our black hardware on our white kitchen cabinets.
We will have 2 pendants above the island, and the other fixture will go over our eat in kitchen table. To me, these are both pretty classic and hopefully something we will love for years to come!
Next up…the foyer! We got these from our builder, but you can also find them here!
For our bathrooms, we kept it VERY streamlined. We got these through our builder and used the black in every bathroom except for one where we decided to do brass! All of the bathroom fixtures can be found here.
We actually are going to have them flip these so the lights are facing down, but you get the general idea. This is our bathroom, and I ordered these mirrors from Wayfair for both of our vanities that I think are going to tie it ALL together so beautifully!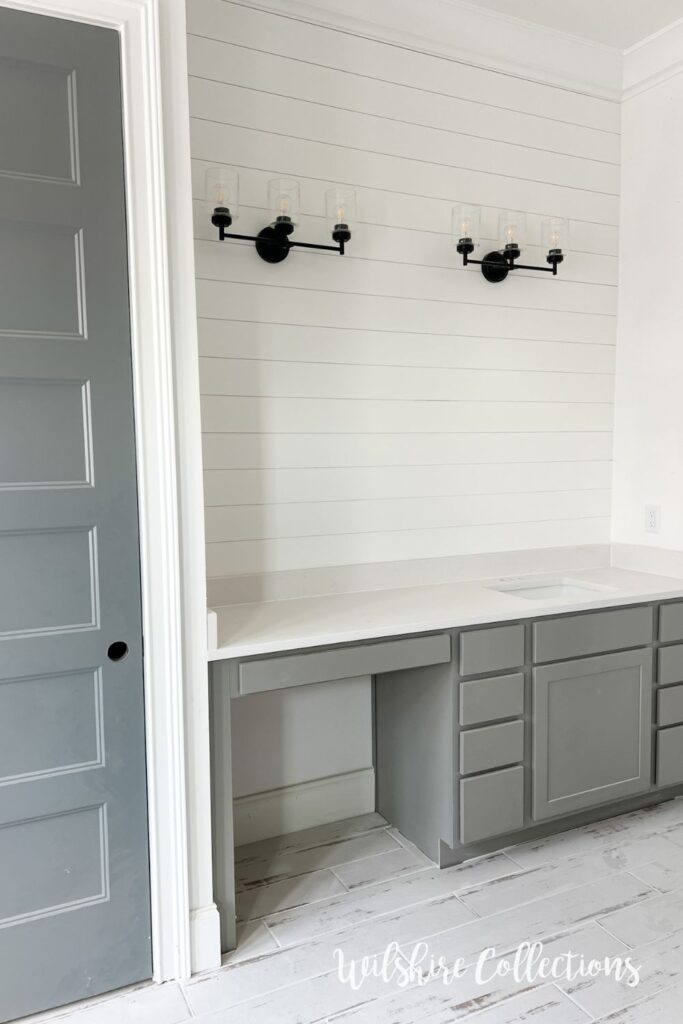 Let's talk about fans! You've probably seen me posting about them on social media lately too lol. We are FAN people at our house…how about you?!
We have been going back and forth about our bedroom, but if we do a fan in there I want to do the one in the top right corner of this pic! Isn't it so pretty?!
Every other bedroom plus our game room will have a ceiling fan. All of these are from Wayfair, and I love them all so much!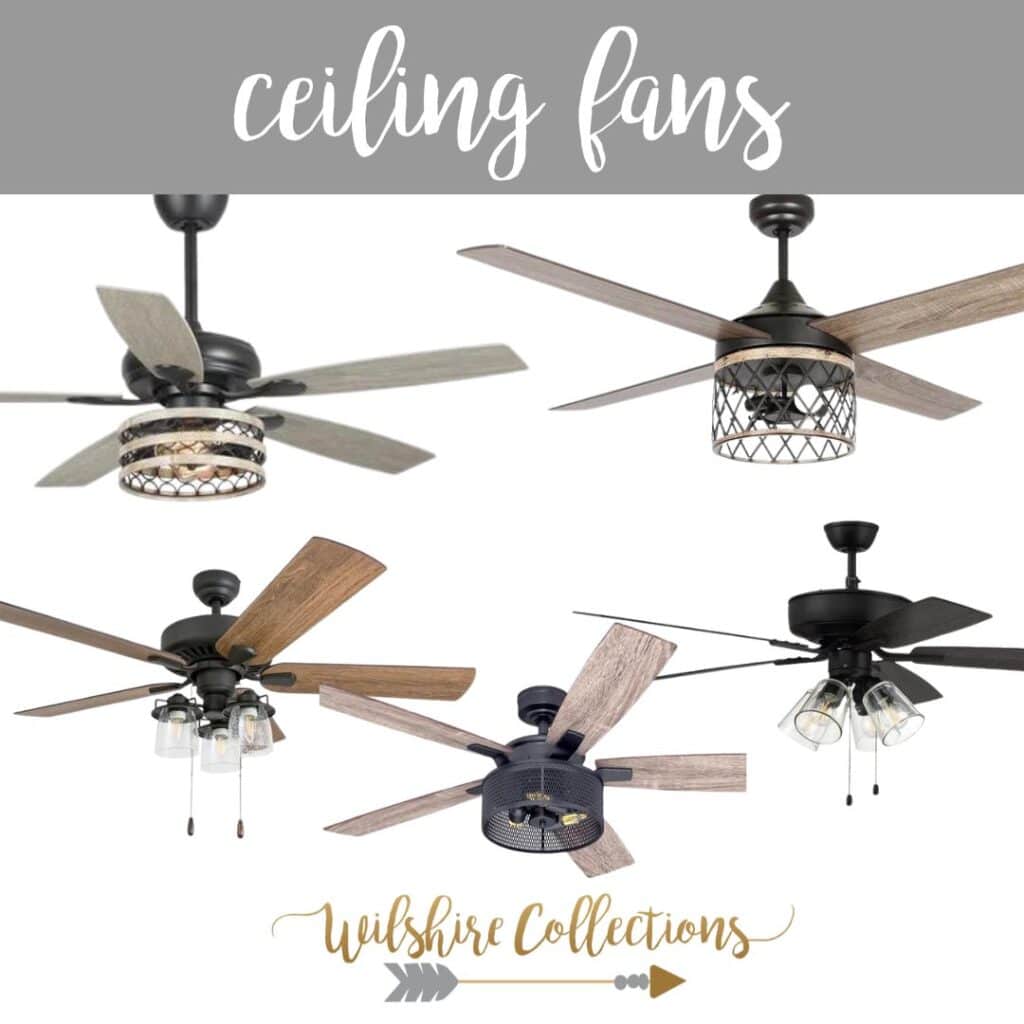 Last but not least for now, our outdoor lights. We have these in varying sizes depending on the area and I think they are just perfect.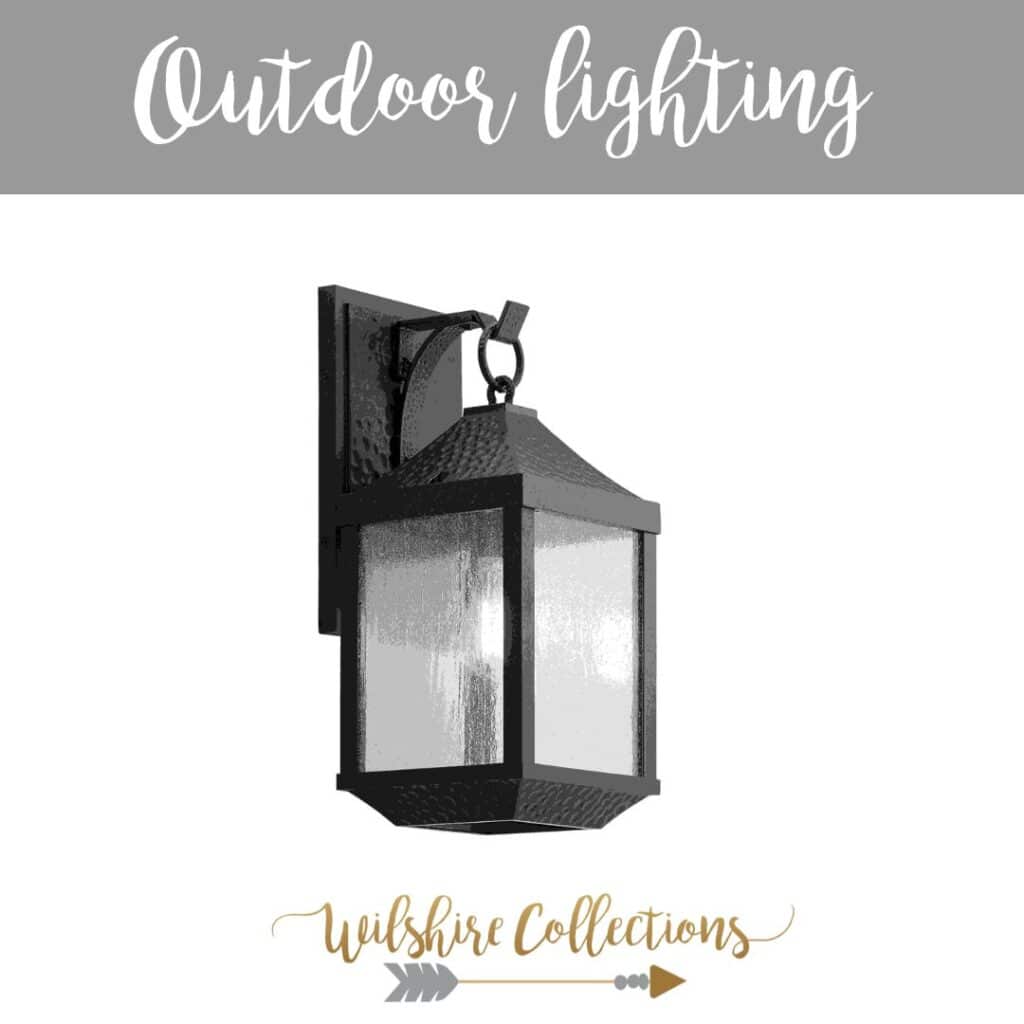 We have a TON of recessed lighting in the new house in various areas, so some spaces will not have an actual light fixture, and will just have those.
I have to say…I have NOT picked out a dining room light fixture yet! It's the last thing I have to decide on, and I know when I find the right one I will just "know!" And of course I'll share with you then when I do!
Am I forgetting anything?! Geez I sure hope not! Other than needing to officially decided on our bedroom light situation. hehe!
I will say, updating lighting in your home can make a BIG bang for your buck! So, if you felt inspired by any of these lighting favorites of mine today…maybe it's your sign to switch something up! Let's call it a "light bulb moment" hehe!
Can't wait to show you all of these lighting favorites we picked out IN our new home after we move!
Until next time…
Stacey
This post does contain affiliate links. Please see my full disclosure page for more info!