It's no secret that I love aqua, but did you know I also love to mix a little coral in for Spring?! Those colors together just make me so happy!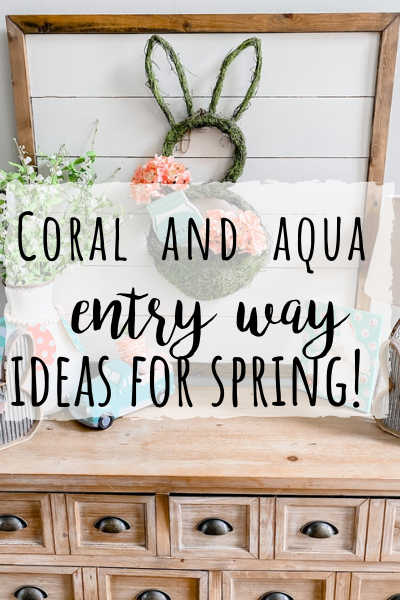 My spring entry way in coral and aqua is full of DIY's and great shopping finds to make for the perfect combo! Take a look and get some ideas!
Let's start with this side first, with my lamp from JcPenney's (out of stock now), my galvanized bunny from Old Time Pottery and my DIY painted bunny on canvas. You can see how I made it here!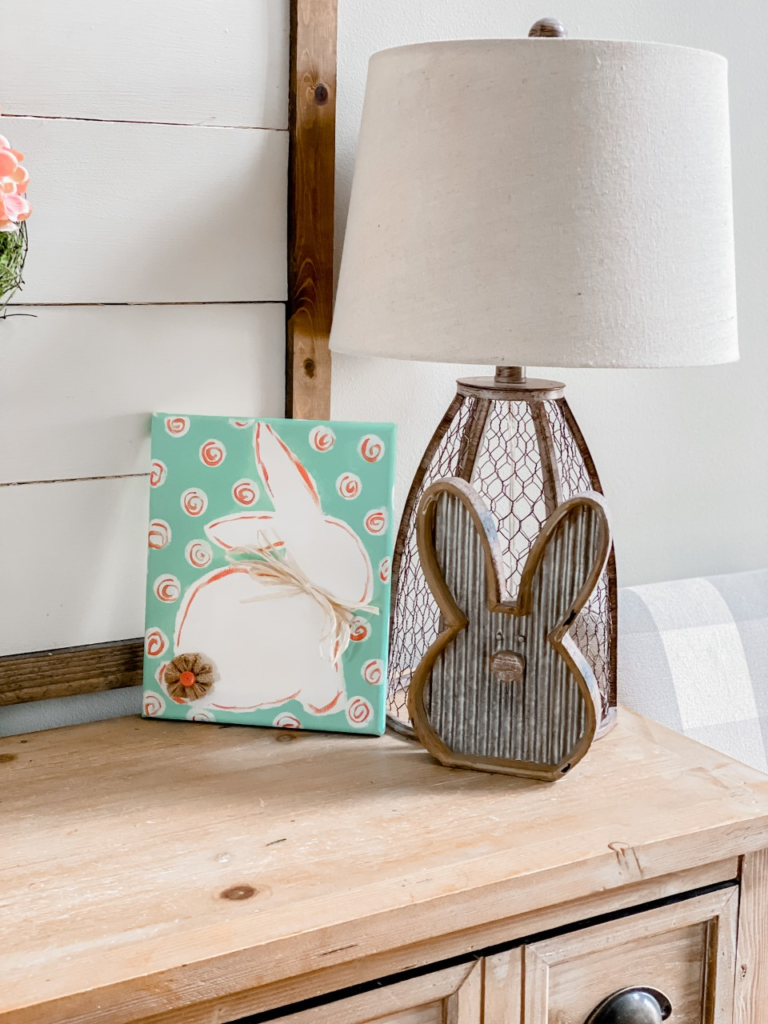 Next up on the other side is my big white vase from Hobby Lobby, my little aqua truck from Hobby Lobby filled with some DIY's from last Spring, another galvanized bunny from OTP and we can't forget the ADORABLE egg garland! I painted that on a FB live that you can watch here.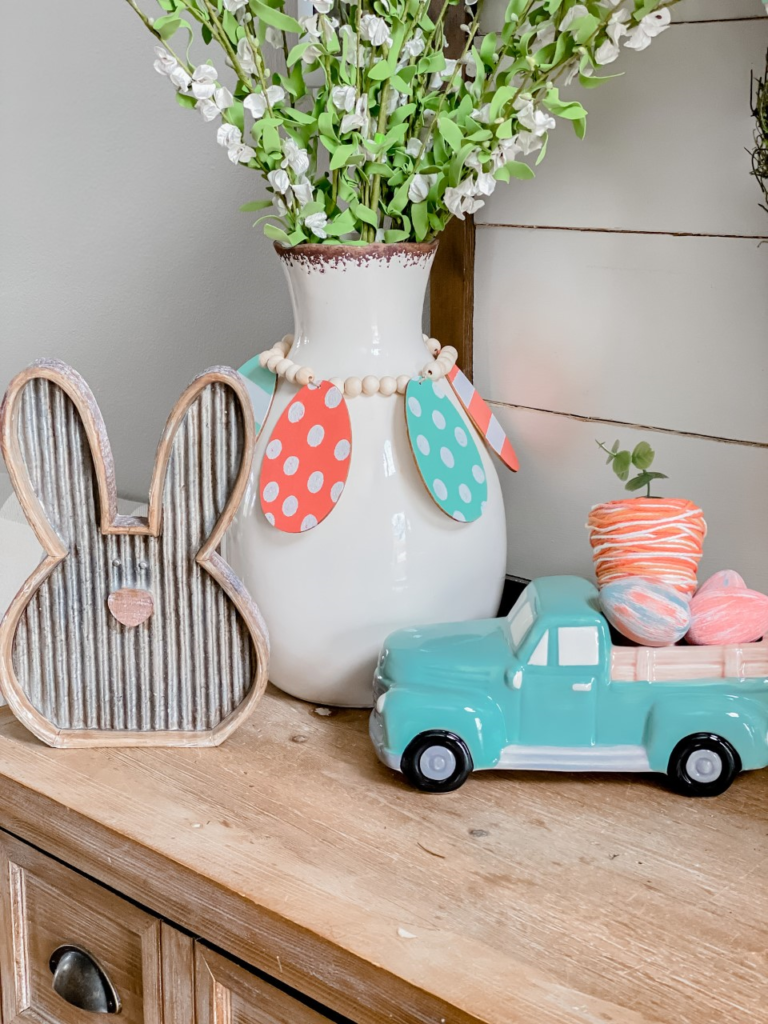 I always love to hang something on my shiplap frame (shiplap frame was a DIY from before I was blogging, so I don't have a post for it- sorry!) Hobby Lobby had this cute bunny that I knew would be perfect there. I filled it with some coral flowers from OTP and I also painted the little mason jar to go inside. You can see that FB LIVE HERE.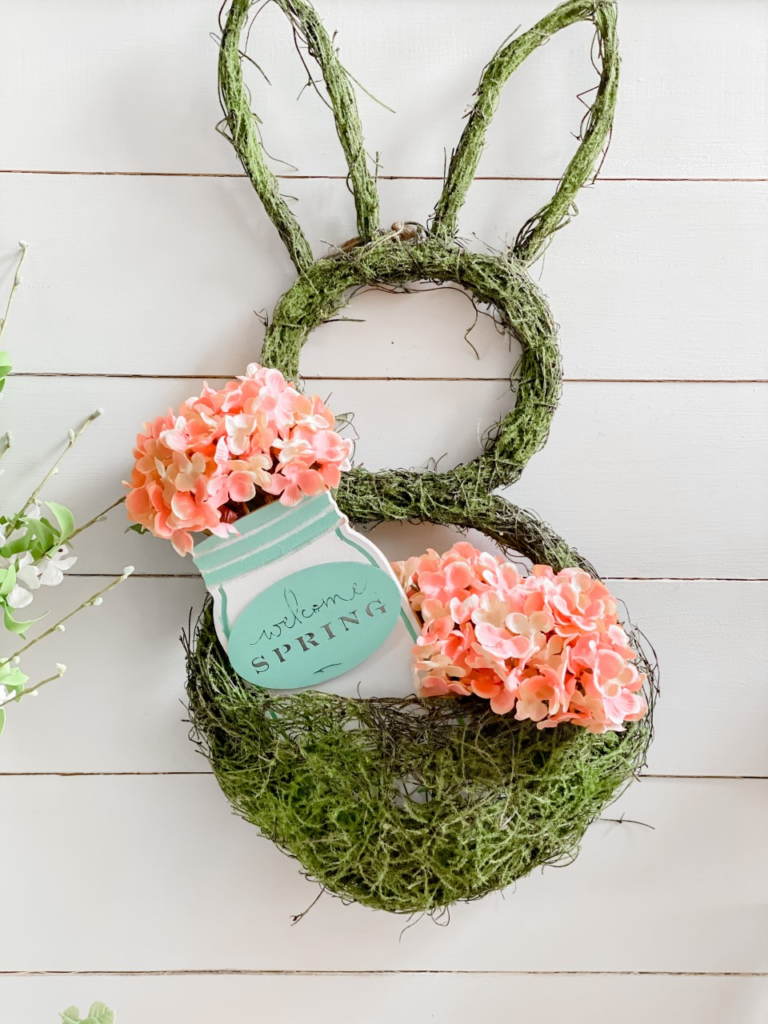 What do you think of this little area?! I have to say, I really love how it came together. It sat kind of empty for a while and ended up being one of the last places I got fully decorated for Spring…but it was worth the wait!
Hope this gave you some good ideas for your home! Don't forget to check out my other little entry area where my bench is for spring- see it here! What's your favorite part?!
Stay crafty!
Until next time…
Stacey
See my Spring Living room here!