It's starting to look like Spring around here! I've had the best weekend decorating and I'm so excited to show you another space all decked out!
These Spring entry way decor ideas will leave you feeling inspired and ready to add those fun and bright touches to your home!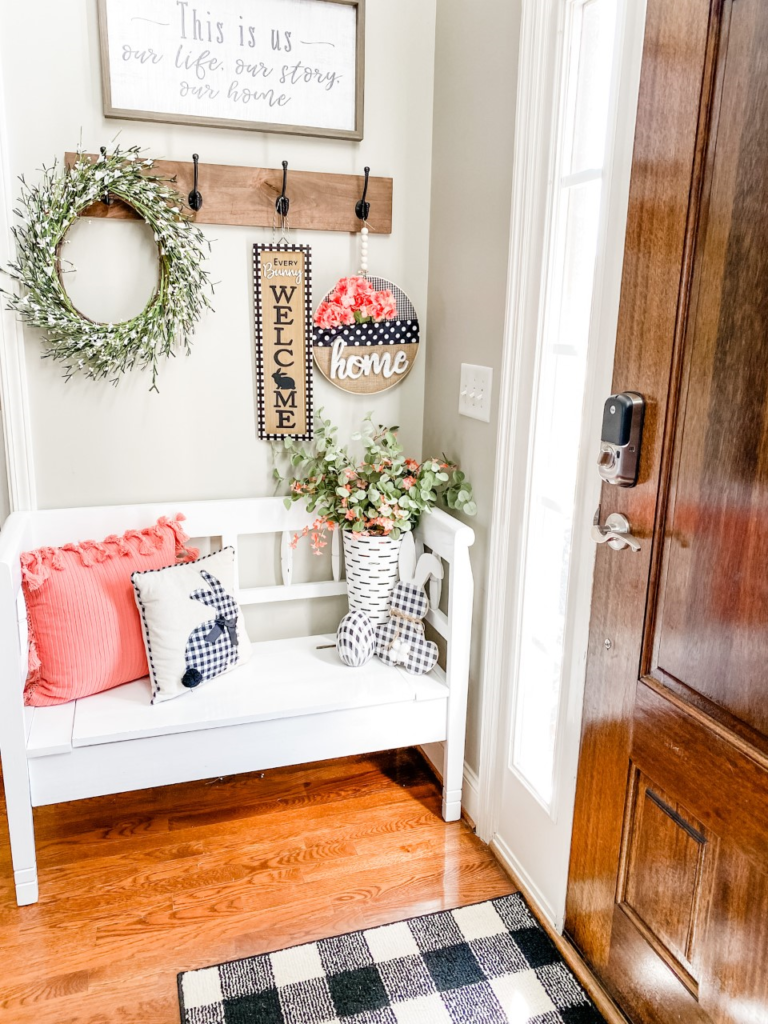 I decided to use navy and yellow as my colors in my living room, (see my DIY painted lemon tray here) but since I used some coral last year- I knew I didn't want some of that cuteness to go to waste! So…
My Spring entry way was the perfect spot for it! I used some greenery I had on hand and just added some coral florals throughout and put it in my white olive bucket (from Kohl's online).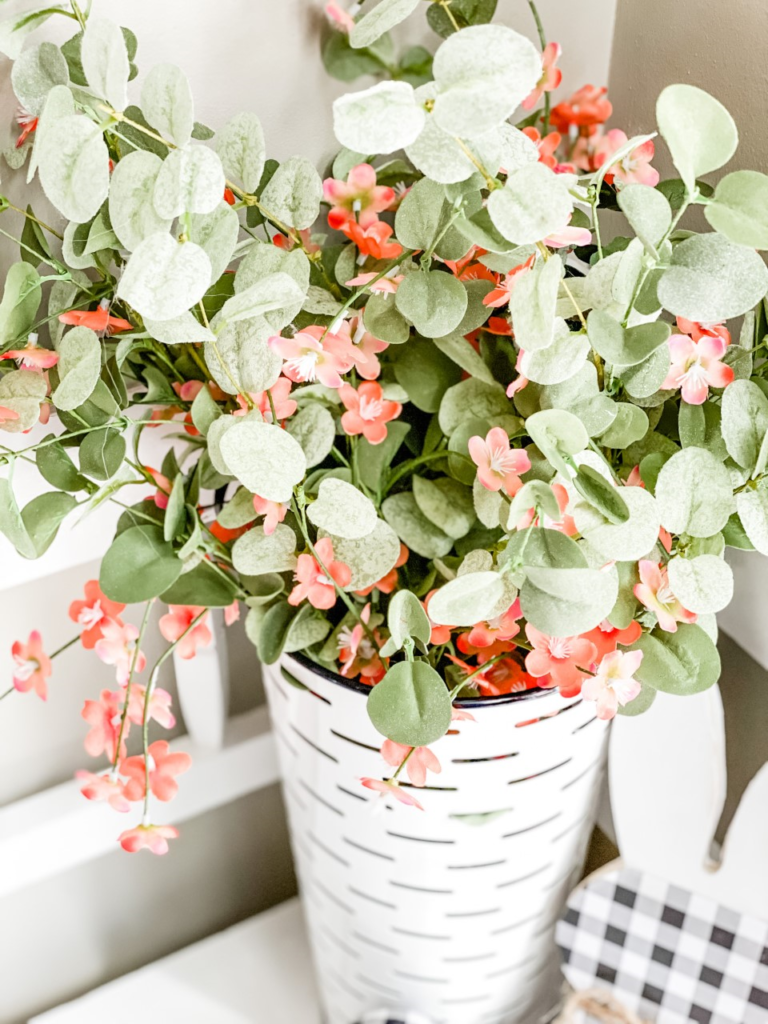 The bunny was a DIY from last year that you can see here! And the little egg came from Marshall's this year!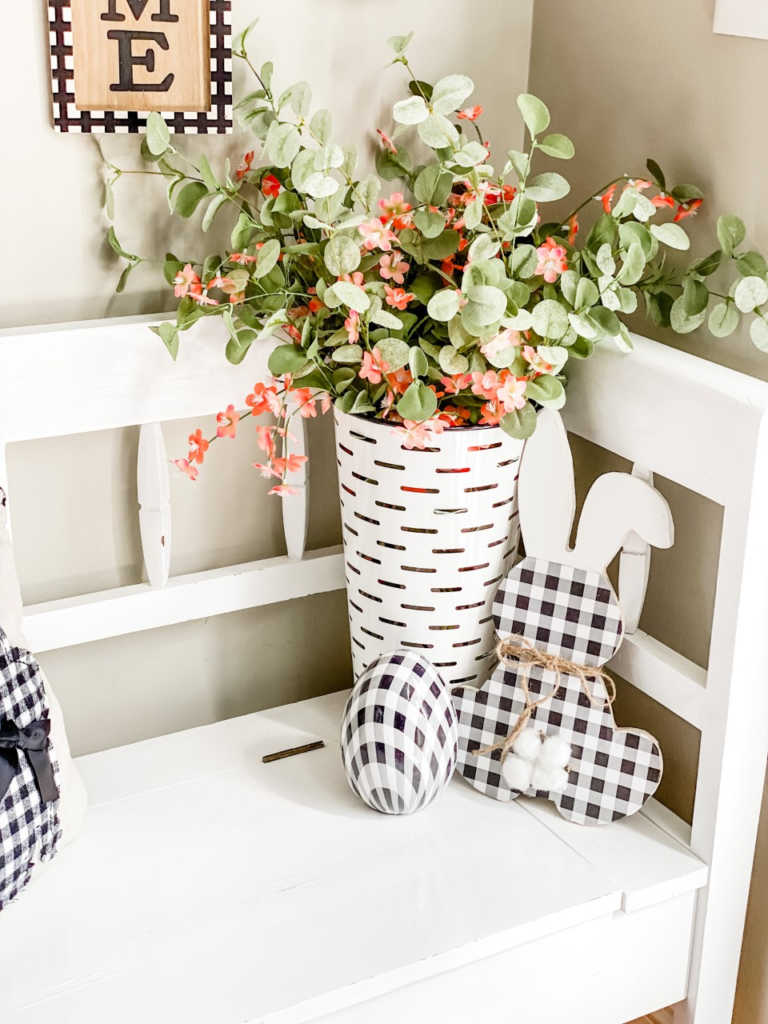 On the other side, I used my buffalo check bunny pillow from Pier 1 last year along with a coral pillow from Target. The coral pillow can be found here and the Pier 1 bunny pillow is here!
Up top I used my little embroidery hoop DIY (Seen here) and added some coral flowers to it! The little every bunny welcome sign came from Walmart this year.
I used a little wreath that I've had for years and that was it! So simple and easy to switch up into a cute Spring entry way!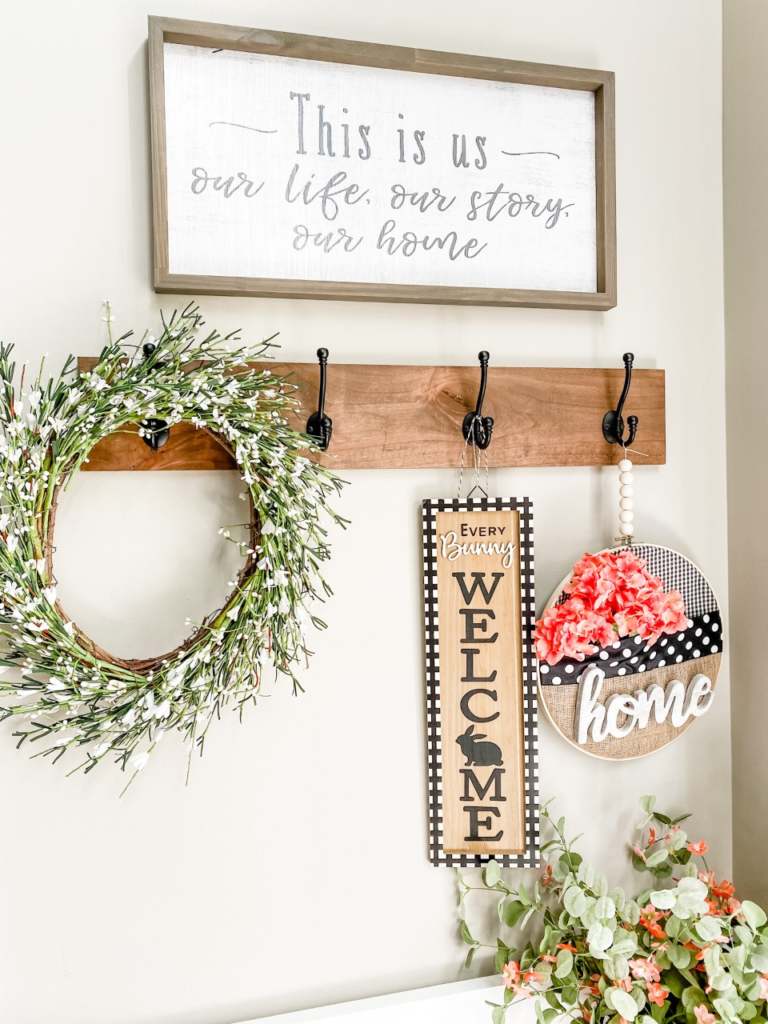 Do you love the combo of the buffalo check with the coral as much as I do?! I think it's pretty stinkin' cute!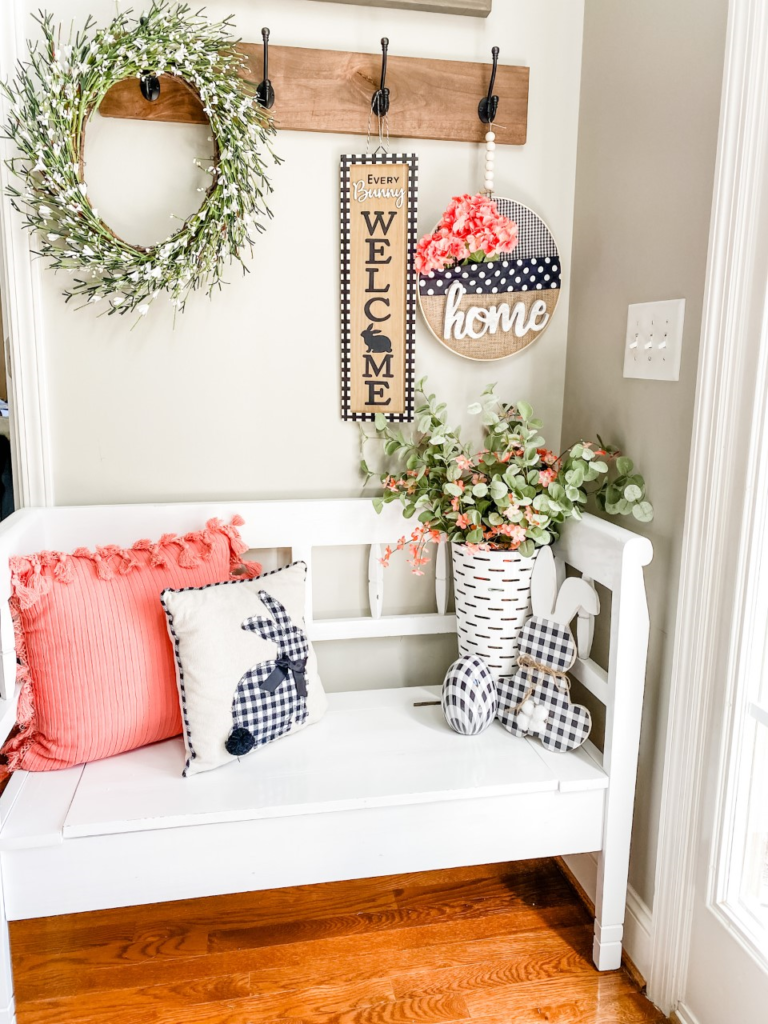 More spaces to come soon my friends!
Until next time…
Stacey
This post does contain affiliate links. Please see my full disclosure page for more details.