Have you ever put up a tree for Valentine's day?! If not, maybe this will inspire you to do just that!
These Valentine's themed tree ideas are adorable and it was so easy to transition from Christmas to this with all the red!
You can see a couple of Valentine's trees that I've done in my bedroom in the past here and here. But, this year I went a different route!
Since I had my cute red and white themed tree up at Wilshire place, I knew it would be SO easy to transition it to a Valentine's themed tree after the holidays!
For me, I knew I could use all of my ribbon, my tree topper and even some of the ornaments. Yahoo!
I started by removing any ornaments that were "Christmas themed," but I left things like the wood bead ornaments buttons, etc that would work for either one!
All in all, that was only around 25-30 ornaments that I removed. That means it didn't take many Valentine's themed ornaments to fill it back up.
I used some I had from the past, bought a few new things at Hobby Lobby and OF COURSE I had to DIY a few too with this cute new Valentine's printable bundle!
What do ya think of how this turned out?! If nothing else, it's a GREAT excuse to stare at the twinkle of the lights just a little longer. Am I right?!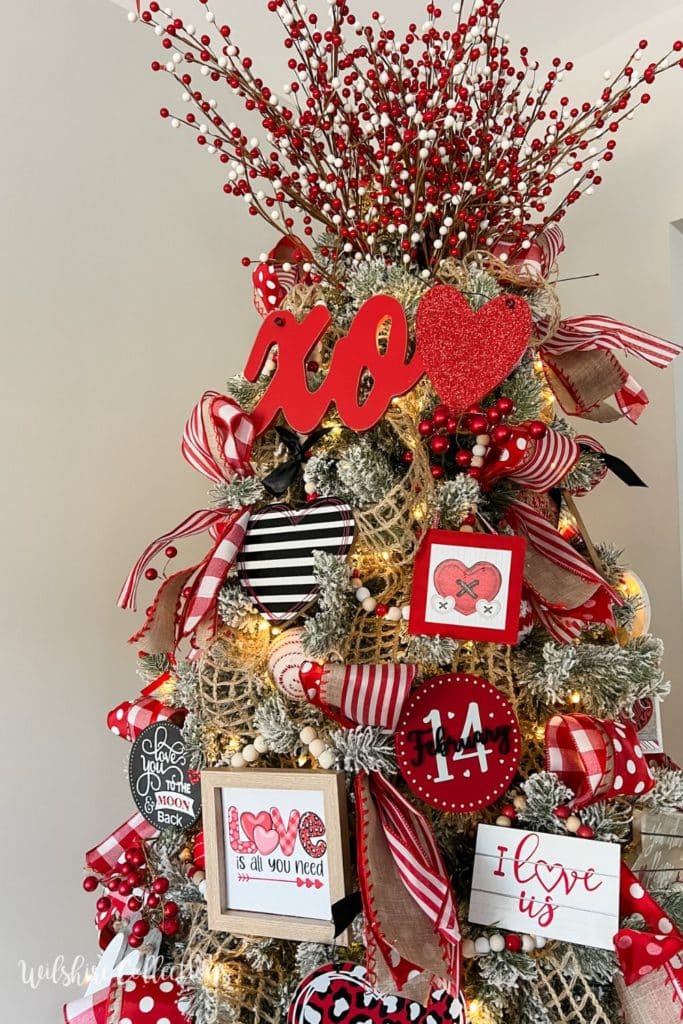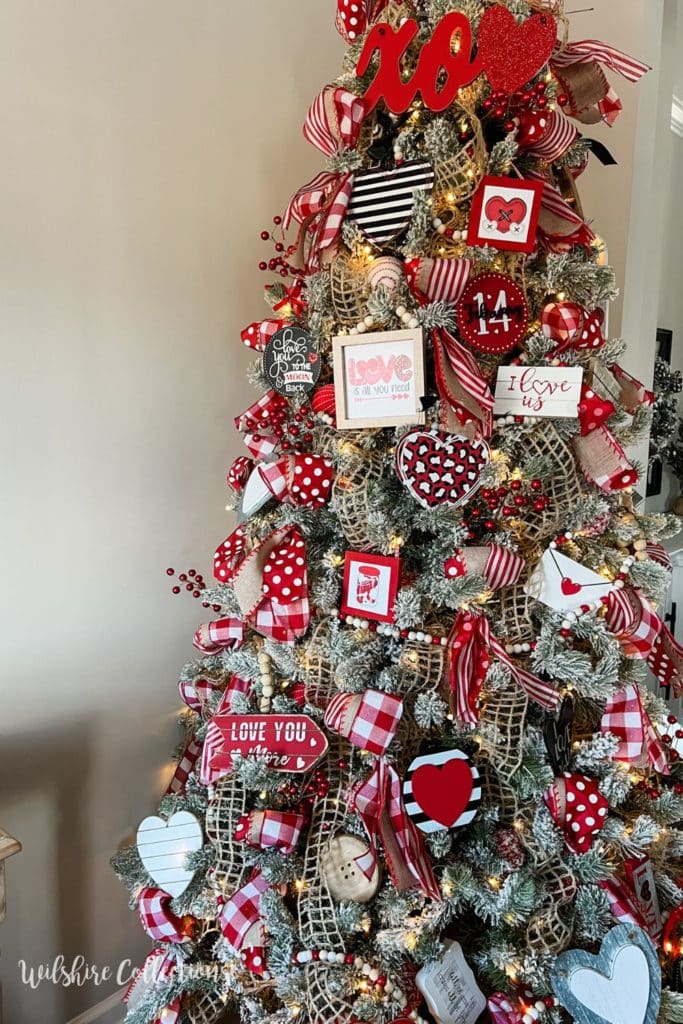 I hope you love these Valentine's themed tree ideas! Let me know if you plan on doing one this year too!
Until next time…
Stacey