Well, it wouldn't be Christmas without a home tour to wrap up this holiday season and bring alllll the cuteness to one spot! This is always bittersweet because it means the decorating is done. (And you know I LOVE to decorate)
My Christmas home tour this year is filled with buffalo check, red, black and white! You'll find some surprises too as I deck the halls in different ways!
Please note: For this Christmas home tour I am posting limited pictures of each space, but I will link the blog posts for each room/space too. To get more details and source info, see those individual blog posts.
COME ON INSIDE, Y'ALL!!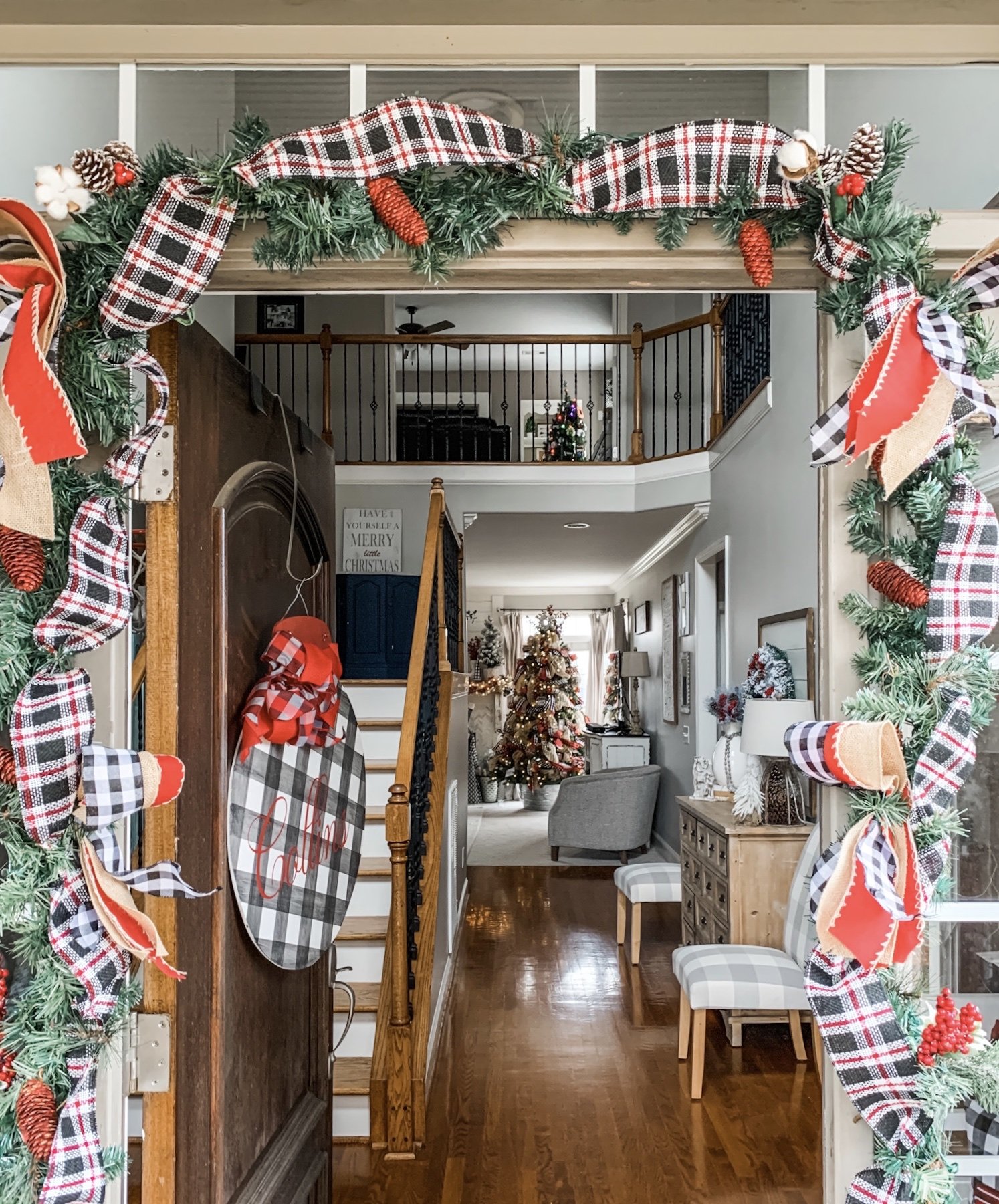 Let's start with my favorite area of my house…my living room! You can read more about my tree here and my living room here.
Moving on into the kitchen! Putting together this dough bowl was super fun and you can read about it here. Learn all about this easy table setting here!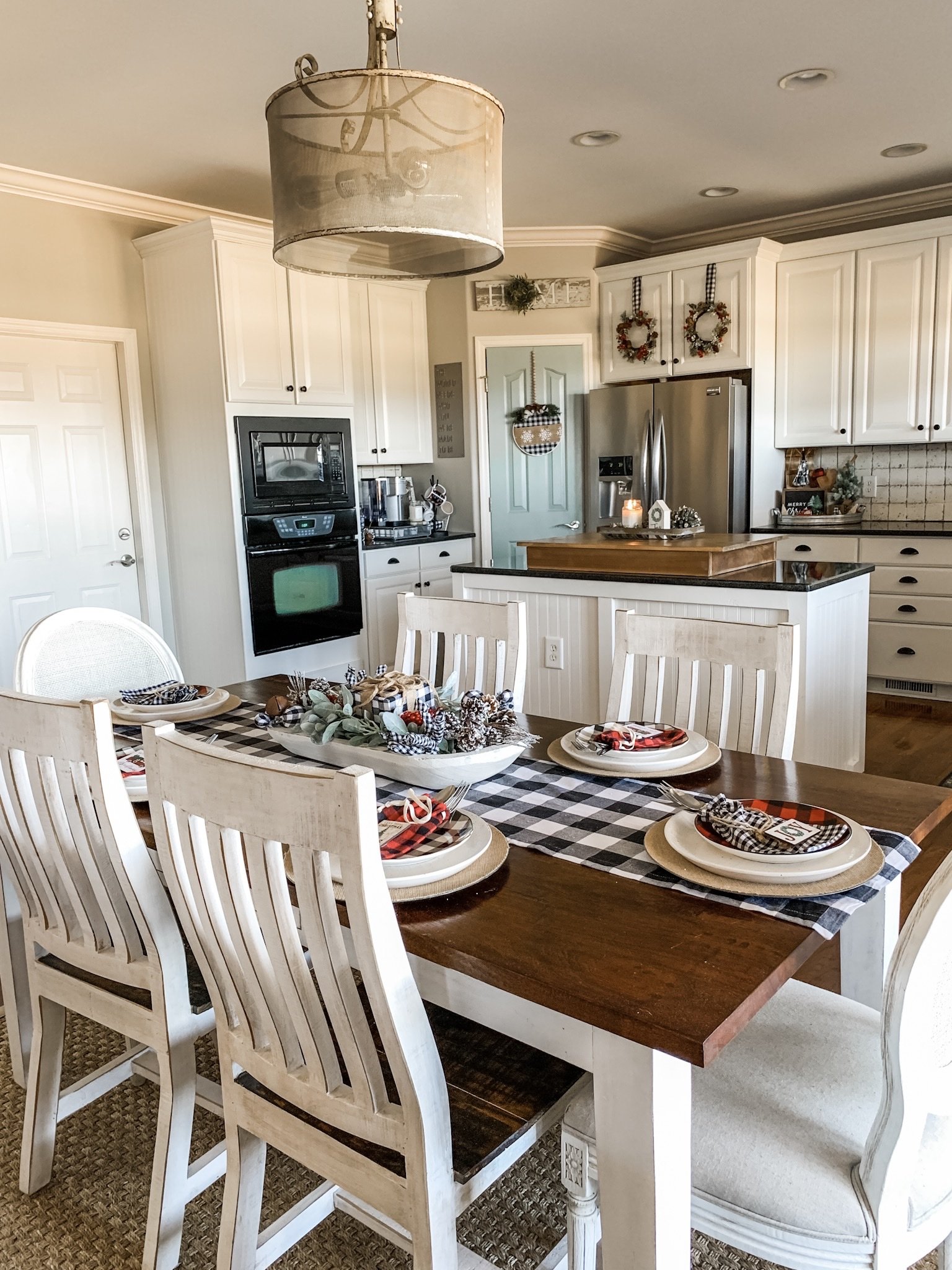 Oh, and did I mention I have TONS of trays in here…can't get enough! See them all here!
My 2 little entry way areas are always fun to decorate for the seasons. See the bench here and the other piece here!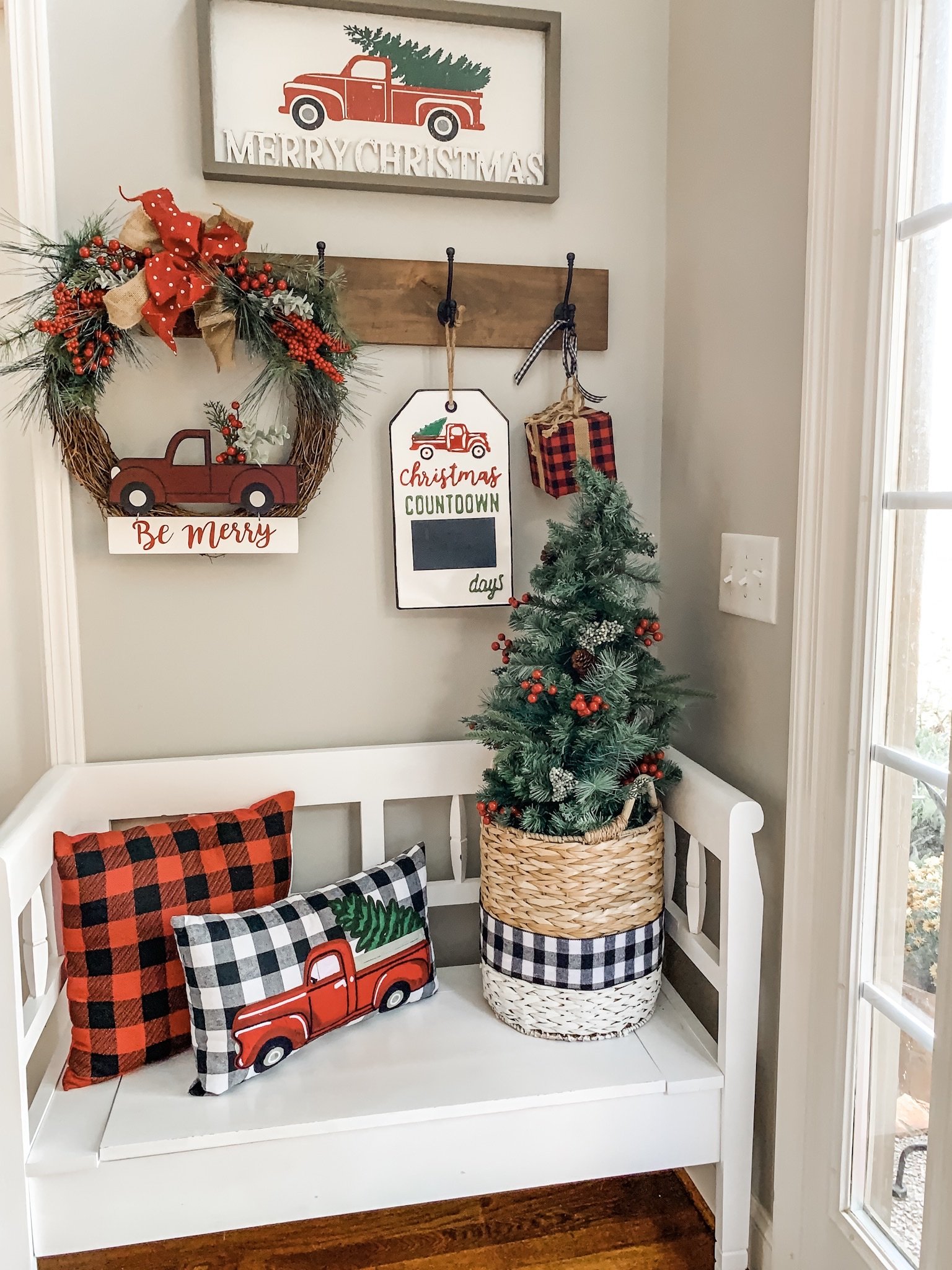 The dining room has a TOTALLY different look and vibe from the rest of the house, but I love it just the same. See more of it here!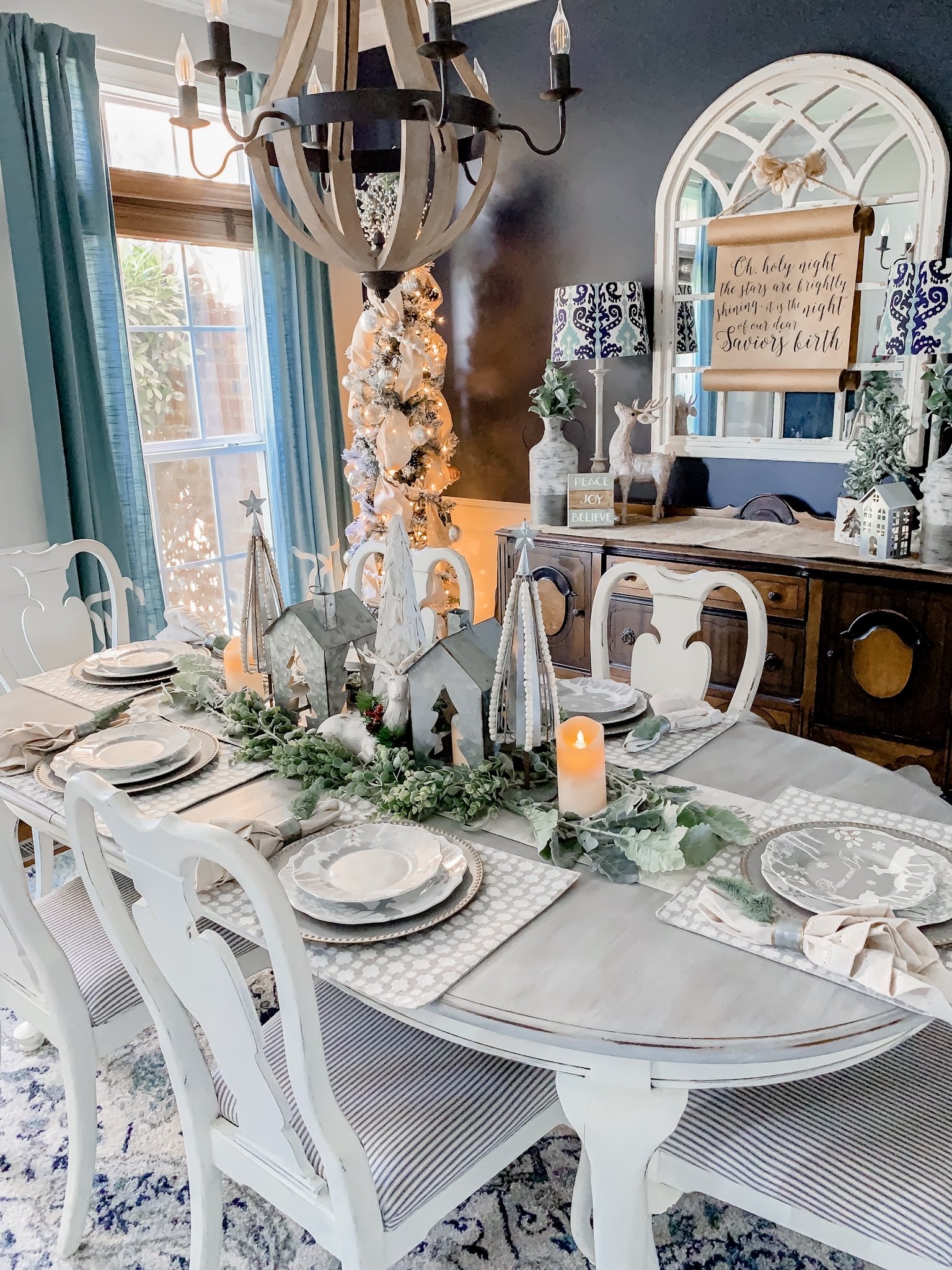 This little mudroom space is small but always cute and fun to do! Here it is!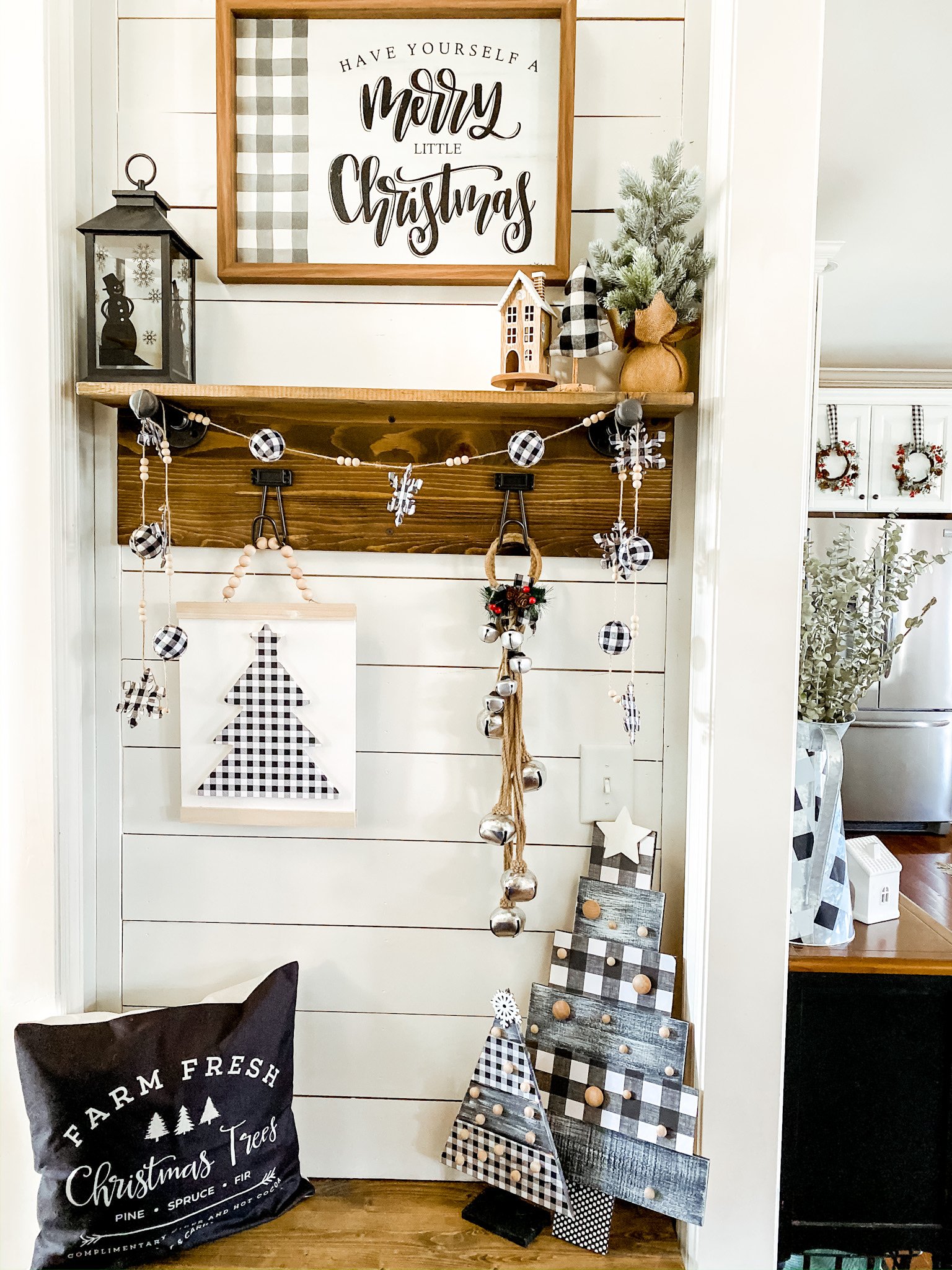 My bedroom is always a favorite spot to decorate and this year I added a few new things which I just loved! See the entire thing here.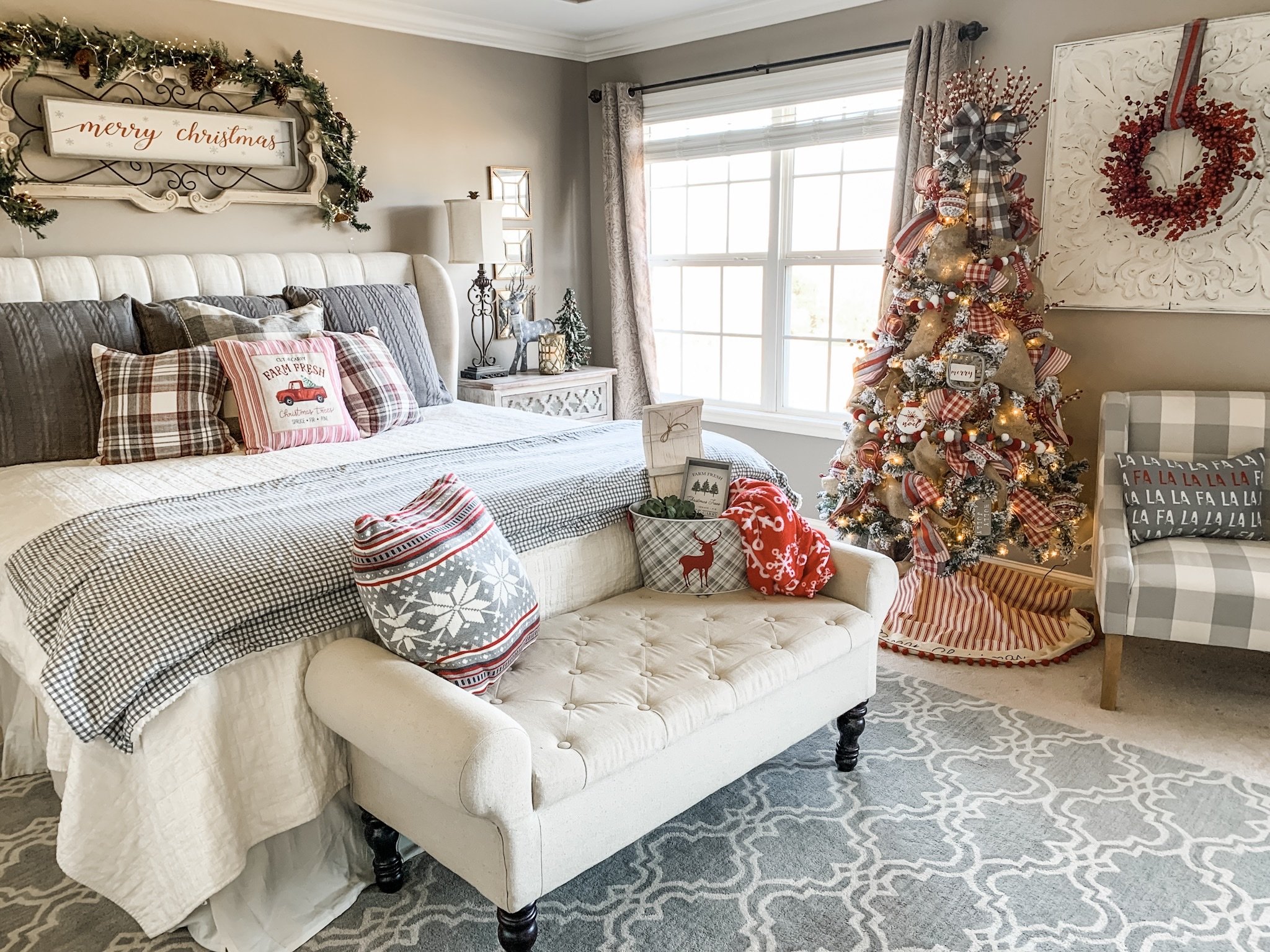 We can't forget our family tree…the most special and important one of all! Decorated for the boys, by the boys with all of our special ornaments!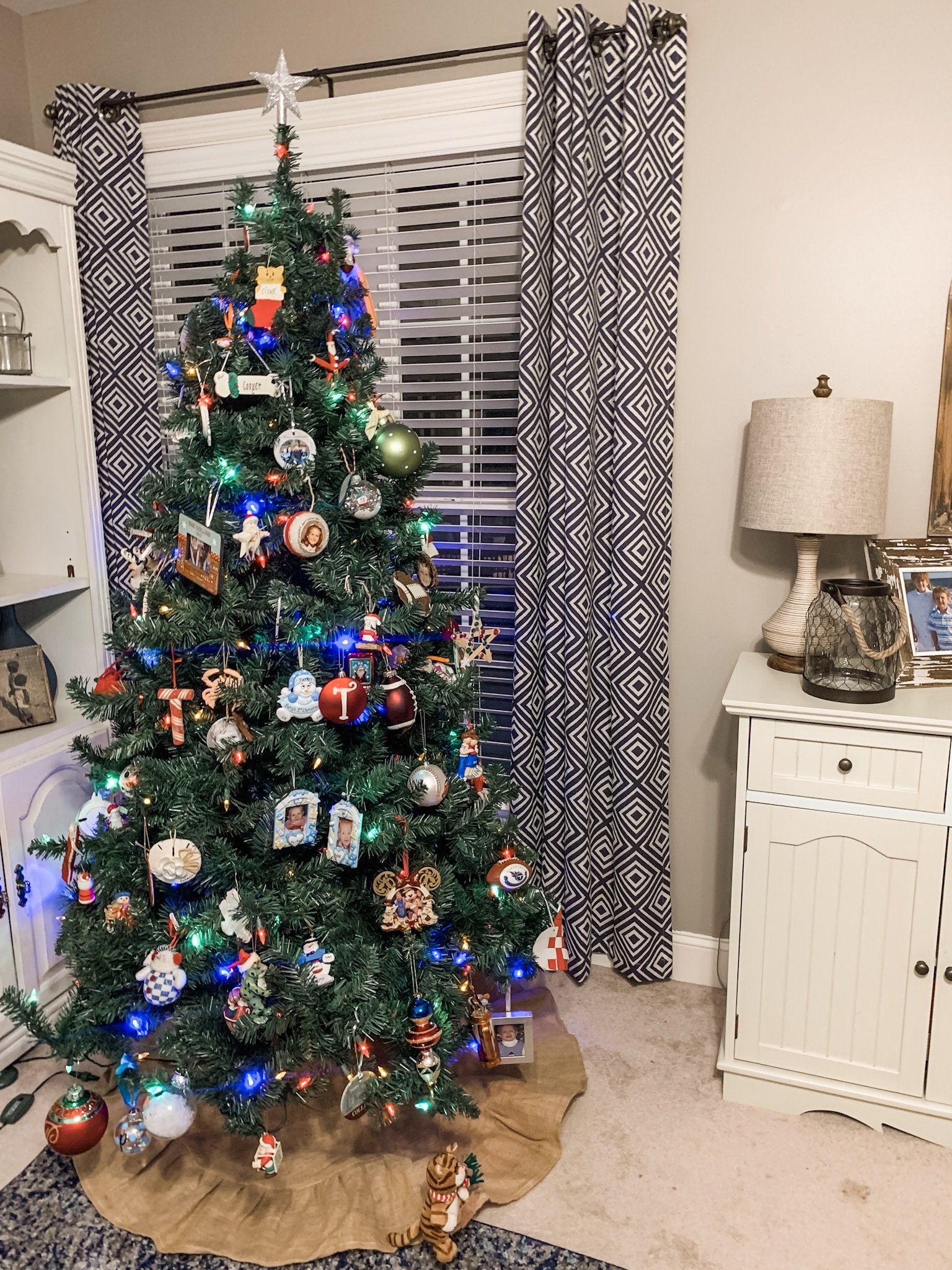 I almost forgot to show you this little spot in our guest bathroom! (I accidentally left it out of my home tour video!) Just a few small touches is all it took to bring Christmas vibes in here!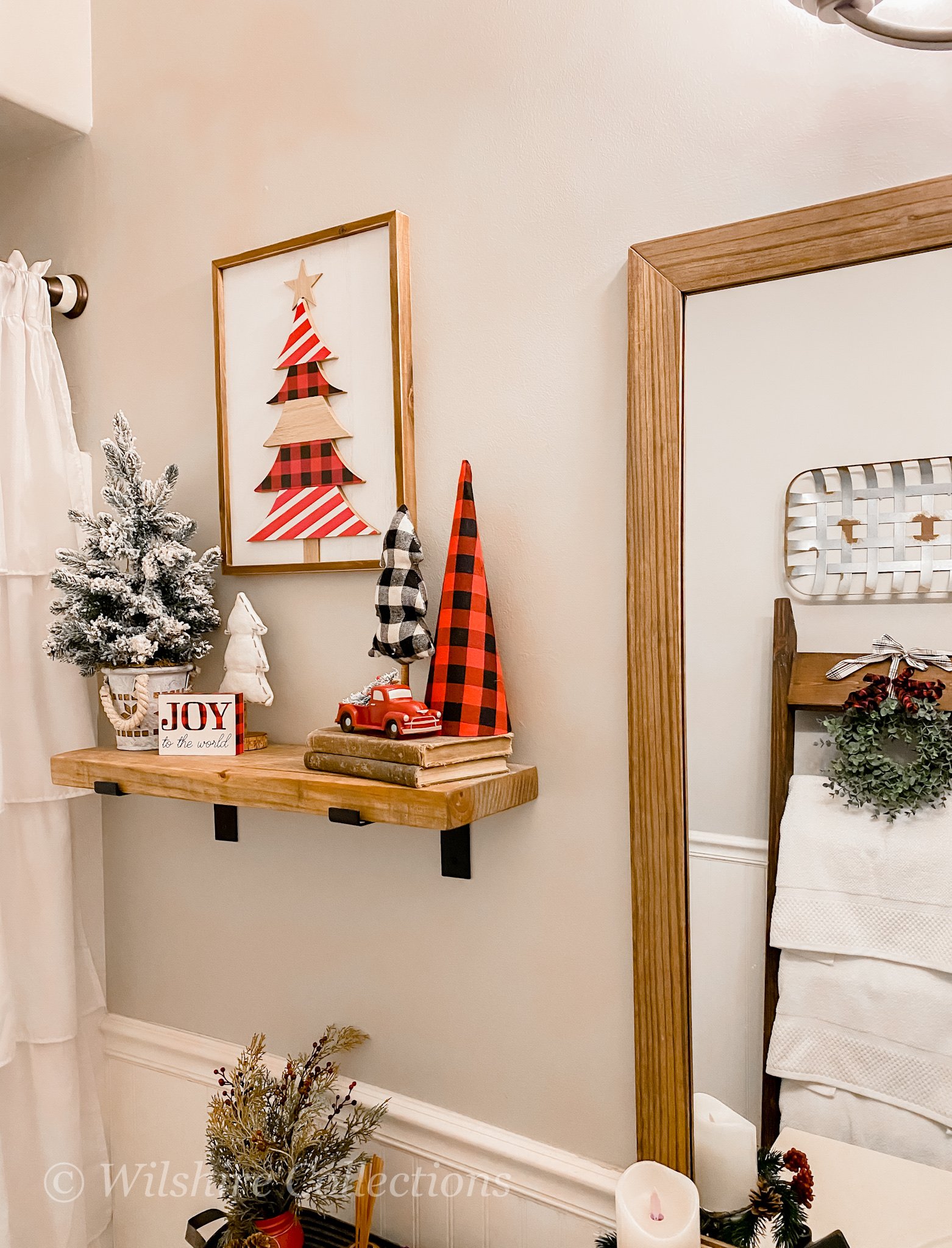 Last but not least are the outdoor spaces! I always love to put together a cheery welcome out front! See it all here.
This was the first year we had the covered back porch, so it was like a whole new spot to decorate. I definitely had some fun out here! See what all I did here.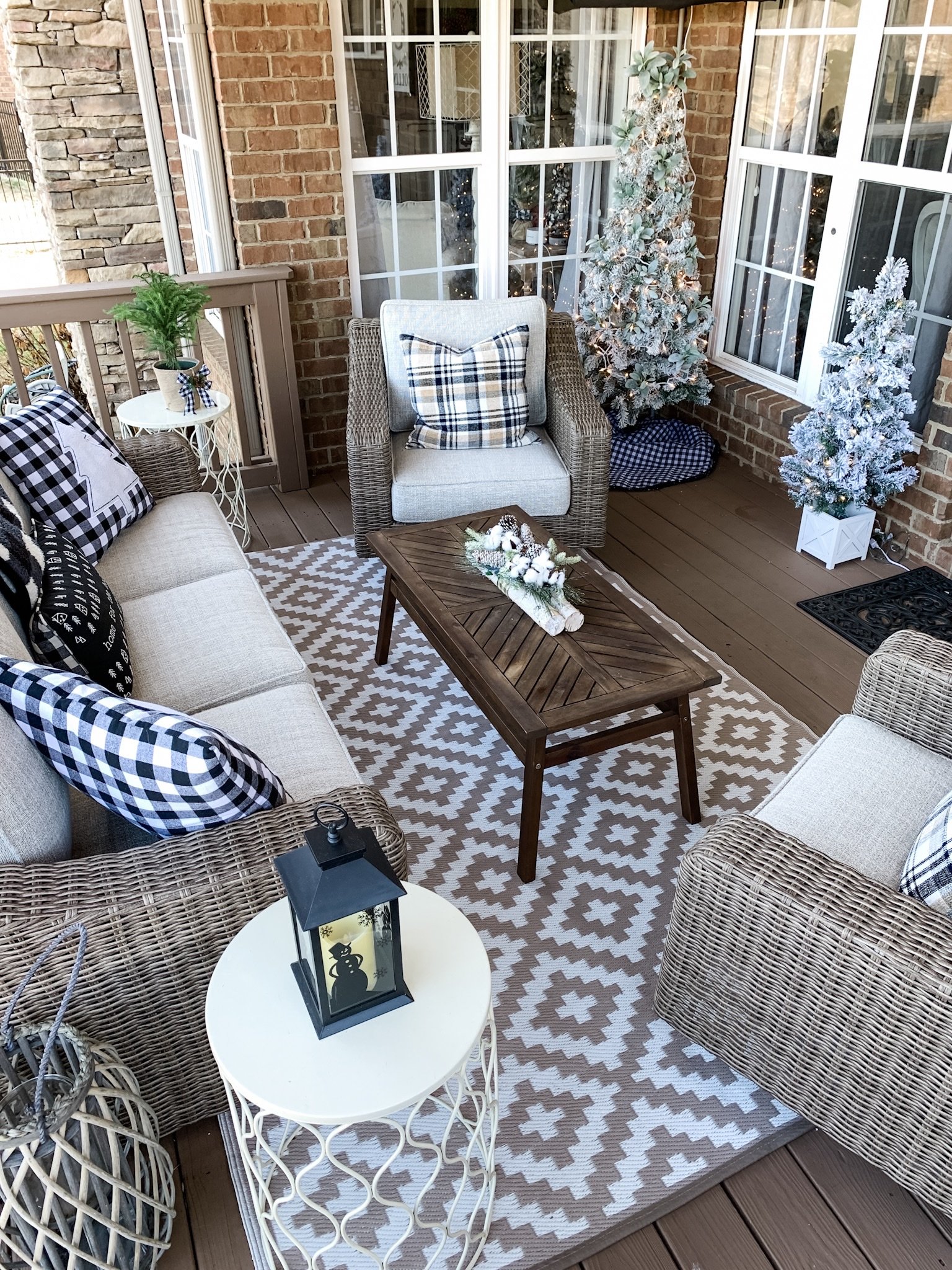 And you HAVE TO watch my full Video Home tour here if you haven't already seen it! I take you through each of the rooms and it is sure to bring you all the Christmas feels and inspiration.
I can't thank you all enough for an amazing Christmas season! You truly are the best and I couldn't do any of this without you. I wish you each a wonderful Christmas and New Years with your family. Can't wait to see what 2020 has in store!
Until next time…
~ Stacey